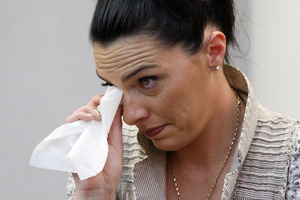 Those most affected by the unsolved slaying of Feilding farmer Scott Guy face a gruelling third anniversary of the murder tomorrow.
No one has been held accountable for Scott's death but his family are putting their lives back together.
People close to Scott's widow Kylee say she wishes to get on with her life and care for the couple's two children Hunter, 5, and Drover, 2.
"She has good days and bad days," one supporter said.
The police case remains open and private investigators hired by Kylee are still active.
Scott's father Bryan Guy said the lead-up to the anniversary of the 31-year-old's killing was the hardest time.
"We'll be getting together with family who are close by. It's the build up to the day that you think about a lot, more so than the day itself."
Bryan and wife Jo Guy were in close contact with Kylee, visiting her and the boys as often as they could.
"It's very important to us that the relationships are strong. Obviously what we've been through puts pressures on relationships within the family," he said.
Scott's brother-in-law Ewen Macdonald - who was married to Scott's sister Anna at the time of the shooting - is serving a five-year prison sentence for arson, criminal damage and theft.
Last July a High Court jury found him not guilty of killing Scott.
Anna now lives in Auckland with their four children and her new partner.