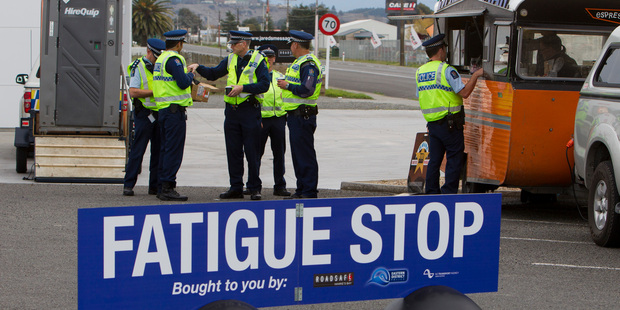 Stories making headlines around the regions include a desperate plea for food that got a huge response and a craving for a takeaway gets a driver into trouble.
The plea was as simple as it was desperate. "Does anyone have any food that I could have ..."
In Northland, drink driving will get you in trouble - even if you are just craving takeaways.
Every State Highway motorist travelling south was breathalysed by police yesterday, before being offered a roadside coffee and muffin.
Aucklanders will be able to purchase the iconic Steak Mince 'N' Cheese Georgie Pie from selected McDonalds from Wednesday.
There are calls for a Whangarei food outlet at the centre of a food poisoning outbreak to be named publicly.
Tauranga Art Gallery has come under fire for displaying "repugnant" photos.
A Rotorua couple tried to save the life of an injured hawk.
Yesterday the White Buffalo was seen prowling around Whangarei.
A school of 70 fish lanterns were fashioned on Saturday for the Dunedin Midwinter Carnival on June 22.
Apparently there are too many pokie machines in Napier.
A Kawakawa man is lucky to be alive after his ute shot off a bridge, Dukes of Hazzard style.
Two women who found themselves trapped on the Pinnacle Rock formations on the South Wairarapa coast were lucky a tourist heard their cries for help.
And finally here's a beautiful pic of the southern lights
Other stories making headlines around the regions are:
Chilly blast expected before fine weather returns
Race against the clock to make a movie
Blaze destroys woolshed
Garden sites sprout up to feed community in need.