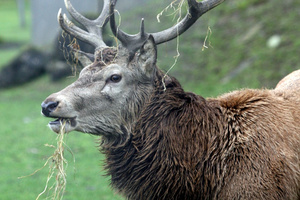 The Deerstalkers' Association is hoping for a trouble-free roar season.
The annual roar got underway earlier in the week and will run until around April 20.
The roar is when stags are the most vocal, calling to attract mates and protecting their territory, giving hunters a good opportunity to track stags in the open.
Recently a Coroner has made a number of recommendations for hunters, including wearing colours that stand out in the bush, to help prevent accidental hunting deaths.
Association president Tim McCarthy says he is hopeful all hunters have taken on the recent messages from the Coroner's office.
"I'd like to think they have after last year's disgraceful record that we had with so many people being shot.
"If it hasn't been food for thought for them, our efforts have been in vain trying to push the safety message across to them."