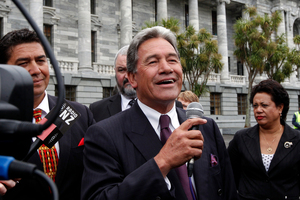 New Zealand First leader Winston Peters. Photo / NZ Herald
Wellington's iconic Backbencher pub will officially reopen tonight after it was hit last year by two devastating fires.
Politicians and political junkies are expected to flock to the politically-themed hangout.
A new puppet of New Zealand First MP Winston Peters is among the new ones expected to be unveiled.