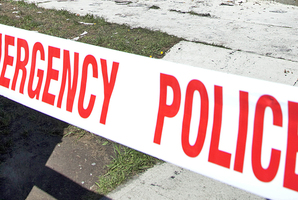 Police are appealing for information about the rape of an 18-year-old woman in Nelson on Sunday morning.
The woman was attacked when she stopped to call a taxi shortly after she left Little Rock Bar on Bridge St at just after 1am on Sunday, said detective Sally McBride.
She was grabbed from behind before she was able to make the call and dragged down a path into Queen's Gardens where she was raped.
The attack didn't last long and the offender fled the scene when he appeared to be frightened by the sounds of passers-by, McBride said.
The victim called a taxi and was picked up shortly after 1.20am and taken home.
Police want to hear from anyone who was in the area at the time and may have seen the victim or the attacker.
The offender is described as a Caucasian man between the ages of 20 and 25, about 165cm tall with pale skin and short cropped hair. He is thin and was wearing a light black T-shirt and black jeans. The woman believed he may have a lip piercing.
The victim was wearing a black dress.
Anyone with information should call Nelson Police on (03) 546 3840 or Crimestoppers anonymously on 0800 555 111.