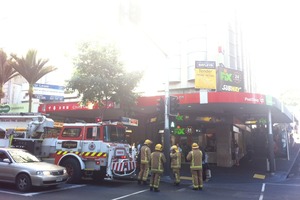 A building in central Auckland was evacuated this morning due to a small fire on the eighth floor.
A fire service spokesperson said 10 fire trucks were called to the fire, on the corner of Queen and Wyndham streets, about 8am.
Crews have now extinguished the fire that was on the eighth floor.
- nzherald.co.nz