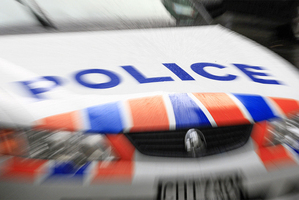 Two teenagers have been arrested for the aggravated burglary of an elderly Hutt Valley man.
Eighty-two-year-old Jack Morrissey was attacked in his Wainuiomata home and robbed of $400 last Tuesday night.
Search warrants were executed at addresses today that have resulted in an 18-year-old and 14-year-old being jointly charged with aggravated burglary.
"The arrest of these two individuals is a pleasing development, as the Hutt Valley Police have been working hard to identify the culprits,'' Detective Sergeant Christiaan Barnard said.
"This result would not have been possible without the assistance of members of the Wainuiomata Community who are determined not to see the reputation of the place that they live tarnished by such crimes.''
The teenagers are being held in police custody and will appear in the Lower Hutt Youth Court tomorrow.
On the night of the attack, Mr Morrissey answered the door to two youths who allegedly knocked him to the ground with a broom handle.
He hit a coffee table, cutting his arm and knee, he told APNZ last week.
Mr Morrissey wears a St John medical alarm and activated it as he lay on his lounge floor.
"I was frightened they would hit me on the head. It was all a sort of blurry panic,'' he said.
His son, who lives nearby, was contacted by St John and reached Mr Morrissey shortly after the teens fled.
- APNZ