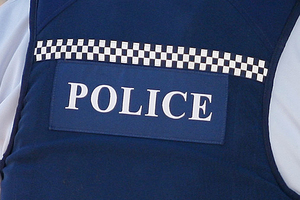 Jennifer Ashby told an attendant she had a firearm. Photo / File
A financially struggling husband and wife received separate sentences for robbing a service station of $400 cash and cigarettes.
John and Jennifer Ashby earlier pleaded guilty to a charge of robbery and appeared for sentencing in the Whangarei District Court.
Judge Keith de Ridder sentenced John Ashby to 27 months in jail, while mental-health issues prompted the court to impose 10 months' home detention on his wife.
The duo hatched a plan to rob the Gull service station on SH1 at Raumanga about 3.30am on November 25, 2011, and entered the premises at different times.
John Ashby went to the confectionary area while his wife made her way to the front counter and, with her sleeve pulled over her hand, told an attendant she had a firearm, and demanded cash and goods.
Judge de Ridder said the petrified attendant believed the woman had a gun and handed over $400, while cigarettes were also taken.
John Ashby later pretended to be a witness, but police unravelled the pair's plans during their investigation.
Crown prosecutor Todd Nicholls said financial difficulties seemed to have been behind the crime, because no major drugs or alcohol problems could be established.
Home detention should be ruled out for the husband, while the sentence his wife received should depend on what emphasis the court put on her mental-health issues, he submitted.
Jennifer Ashby's lawyer, Lucy Postlewaight, said her client suffered ongoing post-traumatic stress, for which she had not received any treatment.
It was likely she was hallucinating at the time of the offending, which was reflected in her inability to recall what she did later, Mrs Postlewaight said.
Wiremu Puriri, who represented the husband, said the offence contained minimum violence and his client had shown genuine remorse.
Mr Puriri submitted home detention was a suitable sentence, given the man had spent five months in custody without applying for bail.
But Judge de Ridder said home detention was inappropriate for people who threatened shop owners with firearms in the early hours of the morning.
for more articles from this region, go to NORTHERN ADVOCATE