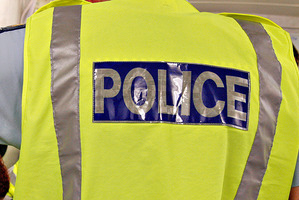 Photo / File
A female shop assistant is slowly recovering after having her hands tied behind her back by an armed robber in west Auckland yesterday.
Police said a man armed with a black pistol entered a store on Lincoln Rd, Henderson, about 9.30am and demanded cash.
The lone female who was working behind the counter was tied up by the offender, who stole an undisclosed amount of cash.
The man was described as Maori or Polynesian, about 1.8 metres tall and of medium build. He was wearing an orange reflective raincoat, yellow reflective pants, a black beanie, black and white shoes and light gloves.
Anyone with information should contact Detective Constable James Keene of the Henderson CIB on 09 839 0638 or Crimestoppers anonymously on 0800 555 111.
- APNZ