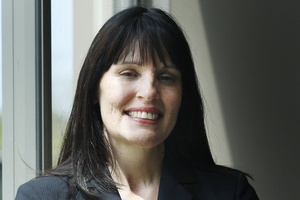 Forensic investigators have combed Hamilton City Council's security systems after a sweep of the chief executive's office for bugs in the hunt for the source of damaging leaks.
CEO Barry Harris commissioned investigators from PricewaterhouseCoopers last year after confidential information, including a V8s audit report that showed staff had covered up true costs, was leaked to media.
The move followed a sweep of Mr Harris' office just months after he started as chief executive in April last year by corporate espionage experts looking for electronic listening devices.
Mr Harris confirmed he hired two forensic investigators to review information management and security processes to ensure confidential information was being managed properly.
The $15,000 review was paid for out of the chief executive's office budget.
Mr Harris said the review was considered a "necessary investment in improving information management and security at council".
"There have been numerous examples of the release of confidential information, in most instances to the media," he said.
Examples included discussions on the council's contract with V8Supercars, legal advice on litigation and information relating to staff employment issues.
However, Mr Harris said the investigators did not identify any specific leaking of confidential information.
They pinpointed a range of improvements to processes and training to ensure appropriate access to the information held by the council, including hard-copy and electronic material.
"These improvements have included the way in which files are transferred internally and externally, and tightening up of access and password controls."
One staff member had been investigated in relation to disclosure of personal information about another staff member, but the PricewaterhouseCoopers investigation did not prompt formal action, Mr Harris said.
"I have discussed with staff and councillors their responsibility to ensure that information which is confidential remains that way, and I will continue to remind them of this from time to time."