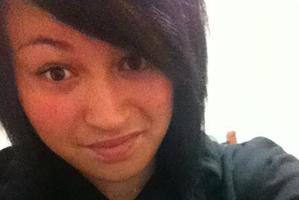 A teenage girl who had just moved to Australia with her family has died in mysterious circumstances.
Ngawai Wharekawa, 14, was excitedly preparing to move with her family to start a new life in Australia only six weeks ago.
But that new life ended in tragedy when the Paeroa teenager died suddenly in her sleep overnight on Monday.
Yesterday, her distraught parents Tuhotu Wharekawa and Heneriata Tawhiti brought the body of their only child back to the family marae in Katikati so she could be farewelled.
A relative, who did not want to be named, said Ngawai was found dead in her bed in the family home at Bunbury, 175km south of Perth, by her father.
The exact cause of death was not known, but Ngawai had been suffering blackouts before her death, the relative said.
"[Her parents] had taken her to the doctor, but they kept sending her home.
[The family] think it might've been a tumour or an aneurysm."
A death notice said she had died of a "sudden illness".
Facebook was flooded with messages of grief for the teen, described by her former school principal as a "lovely girl", with two tribute pages attracting scores of comments. Others posted tribute videos, poems and drawings.
One, named Whetu, described the scene at Te Rereatukahia Marae as family and friends waited for Ngawai's body to arrive.
"We had done a karakia for you at the l&p bottle & come straight to the marae ... i don't know what else to say but i miss & love you so much!"
Paeroa College principal Grant Aitken said Ngawai made friends easily in the little over a year she spent at the school.
"She's really going to be missed. We were sorry to see her go when she was going to Australia, but we were happy because she was moving on to a new part of life. She was really excited."
Ngawai's friends and former classmates had signed a card for her and many, along with several of Ngawai's old teachers, planned to attend her tangi tomorrow.
"She was so young. It hits really hard ... a lot of the students are really hurting."
He remembered Ngawai as someone who "really involved herself" in school life, playing on the netball team and working hard in class.
"She was a lovely girl, really friendly and polite and she really enjoyed school," Aitken said.