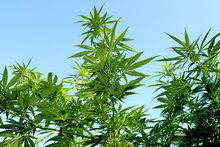 Police have arrested 150 people for drug offences in a two-month drug operation targeting methamphetamine and cannabis dealing in the Bay of Plenty.
The massive operation began in February with police finding and destroying outdoor cannabis growing operations across the district.
Detective Inspector Tim Anderson said a second phase carried out over 13 days in early March saw 150 people arrested on 291 charges.
They seized 36 firearms, uncovered two methamphetamine laboratories and destroyed 32,000 cannabis plants.
"This has been a significant operation for the Bay of Plenty Police District, which has prevented a huge amount of drug harm in our communities," Mr Anderson said.
"The majority of the search warrants undertaken were targeting drug dealing properties in local neighbourhoods.
"Regardless of the level of drug operation or offending, these are organised criminals who are essentially earning a living from the manufacture, cultivation and distribution of illicit drugs."
Sixty of the arrests were made in Rotorua, with the remainder carried out in Taupo and western and eastern Bay of Plenty.
Those arrested face a range of charges, including 79 charges of supplying drugs, 62 charges of drug cultivation, 14 of illegal possession of firearms, three on property related charges, 11 charges of manufacture and 65 charges of drug possession.
Mr Anderson said it was worrying firearms were found in so many of the drug raids.
"We continue to be concerned about the number of firearms that police inevitably locate associated with illegal drug operations.
"This has been a significant operation with some significant results. I am extremely proud of the huge effort from the Police team on this operation, and this focus will continue over the coming weeks and months."
Key facts:
• 32,000 cannabis plants destroyed
• 60 people arrested in Rotorua, 34 in the Taupo Police Area, 32 in Western Bay of Plenty and 24 in Eastern Bay of Plenty.
• 36 firearms seized, including 699 rounds of ammunition.
• Methamphetamine, cannabis and cannabis oil recovered
• 2 methamphetamine clandestine laboratories located in Western Bay of Plenty.
• $39,000 in cash recovered

By Hayden Donnell

Email

Hayden