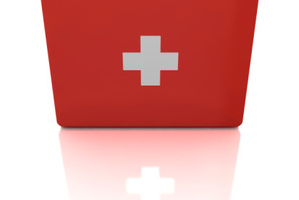 The Wellington City Council will hold its first tsunami practice for staff tomorrow.
The practice would run from 2.50pm-3.30pm, during which time the council's service centre and Wakefield Street offices would be closed.
"If a large earthquake is felt in Wellington, it could quickly be followed by a tsunami - and people in low-lying areas around the inner harbour could be at risk," Wellington Civil Defence Controller Mike Mendonca said.
"Obviously, if a tsunami is on the way, people should head inland or to high ground as quickly as possible. If, however, they are in multi-storey buildings in low-lying areas like the CBD (central business district) and there's strong shaking then - if the building is still safe - they should not go in to the streets but instead head up."
People should not stop until they were at least above level two.
"The footage from Japan shows how high the water could get if a tsunami surge was to come into the harbour," Mr Mendonca said.
- APNZ