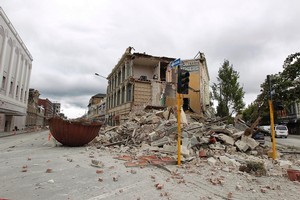 The Auditor-General's Office is considering complaints that the Christchurch City Council breached regulations when handing out contracts worth $2.8 million to consultants for the city's rebuild.
A spokeswoman for the office told NZPA it had received complaints from two people that the council had appointed consultants on contracts worth over $500,000 without city councillor approval.
This was in breach of the council's $500,000 delegated authority limit.
The office was considering its response to the complaints and "a decision would be made in due course".
It had received "indications" that more complaints could be made over the issue.
A number of councillors have been questioning the awarding of the contracts, with their concerns focused on a $878,936 deal between the council and Impact Project Management, Fairfax Media reported.
- NZPA