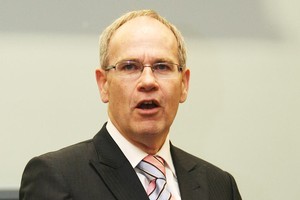 Auckland mayor Len Brown says the thoughts of people in the north were with the people of Christchurch after the earthquake.
"We all have friends and family in Canterbury and we feel for you at this time," he said in a message to Christchurch mayor Bob Parker.
"Auckland Council will do everything it can to help as the people of Christchurch pick up the pieces. In the meantime, our thoughts and our prayers are with you," he said.
Brown said he would discuss several options with council officers, including the provision of road and water engineering support, civil defence, and specialists in building consents if the services were requested.
- NZPA