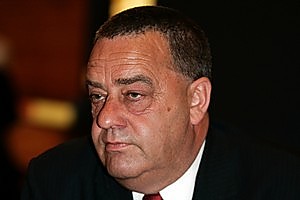 A Pacific Islands community leader who is anxious to uphold the voice of minorities in the Super City is one of 26 candidates seeking the eight seats on the new Henderson-Massey Local Board.
Sailauama Cheryl Talamaivao stood unsuccessfully for Waitakere Licensing Trust in 2007 but was heartened by 2714 votes from Te Atatu residents.
"But if you give it a go once, you must do it again," she said. "It's important that people know you are serious."
This time, Ms Talamaivao is also seeking a place on the Auckland Council up against sitting city council members and a former MP. The executive officer for the Waitakere Pacific Board said her aim was fair representation for Pacific Island people.
She is joined on the Advancing Communities ticket by Taulanga Kupu, who works for the Pacific Islands safety and intervention project. Both sit on the Waitemata Pacific Police Board.
Their local board bid faces tough competition from seven city councillors and several experienced community board members.
A new face among board candidates is Mike Williams, former Labour Party president and NZ Transport Agency director, who lives in Te Atatu Peninsula and works for the anti-P Stellar Trust.