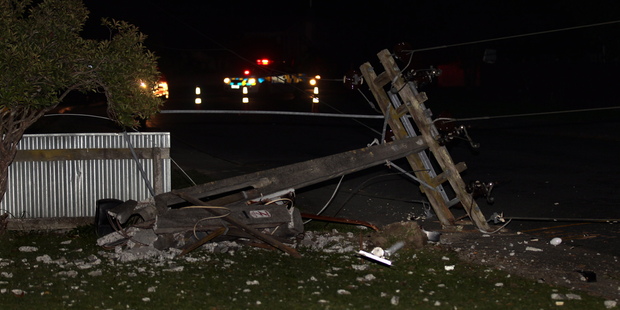 Stories making headlines across New Zealand at noon include a young Hastings boy hit by a car while riding his tricycle, and a spate of abduction attempts hit Mount Maunganui.
A 7-year-old boy was hit by a car and seriously injured yesterday afternoon while riding a tricycle along a Hastings street.
Tauranga parents are divided on whether to let their children walk to and from school after a spate of abduction attempts in the area.
A car bulldozed its way through a quiet Hastings suburban street on the weekend, waking and terrifying neighbours. The driver crashed the car and fled the scene.
A Rotorua man who has been praised for the caring way he raised his dog has been attacked by his own pitbull.
A driver escaped serious injury after he reportedly blacked out at the wheel and his runaway car ploughed across three Masterton properties, before the motor blew amid a cloud of smoke.
Hampden runner Valerie Muskett will be jetting off to Steenbergen, in the Netherlands this week to compete in the IAU 24 Hour World Championships.
Wanganui ratepayers should steel themselves for more bad news around the cost to fix the city's ailing wastewater treatment plant.
How much would you pay for dinner cooked by a Masterchef? That will be the question on May 22 when one table of Supper Club guests will get to enjoy dinner cooked by 2012 Masterchef winner Chelsea Winter.
The brute power and beauty of the big rig attracted up to 400 spectators for the third annual Truck Stop Show and Shine competition held at Tui Brewery in Mangatainoka on Saturday.
A Far North marae has been transformed beyond recognition in Marae DIY's most ambitious makeover to date.
More stories making headlines today:
Smalls worn for a cause
Kevin Page: Manuel driver's lucky escape
Designer takes stock as success spreads
Eyesore building soon to be eye candy
Documentary tells story of a future leader
Kristin Edge: My visit to the depths of hatred

-nzherald.co.nz