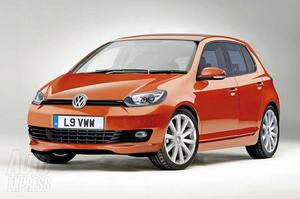 Europe's largest carmaker, Volkswagen, is planning to build around half a million units a year of its planned cut-price car model, according to a German magazine.
Quoting top VW executives, Manager Magazin said the group's executive board was due to give the green light for the "budget car" project within a few weeks, paving the way for final approval by VW's board.
A VW company spokesman declined to comment on the Hamburg magazine's report.
Presenting VW's annual results a few weeks ago, VW chief Martin Winterkorn said the project was "on the last lap".
The report said the budget car would be sold under a new brand name, joining the 13 marques which make up the VW Group. The budget car would carry a price tag equivalent to €7500 ($11,863).
The car will go on sale first in China at the end of 2016 or beginning of 2017 and be built there with a business partner. The budget car may later be marketed in India and Southeast Asia. There are no plans to sell the vehicle in Europe.
The European cut-price sector is dominated by Renault's budget brand Dacia and by Suzuki of Japan.
-AAP