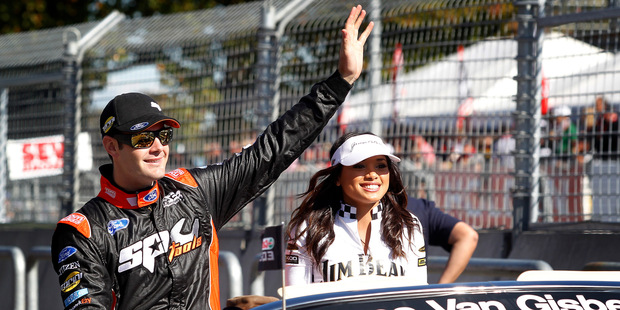 Former V8 Supercars driver New Zealander Shane van Gisbergen is former no longer. One of the brightest prospects in the category never said he wanted to stop racing V8s - he just needed to get away for a bit.
Driven can confirm that the sabbatical is over and van Gisbergen will be back in a V8 Supercar later this year.
In an exclusive chat with Tony Quinn, multiple Targa New Zealand winner and VIP Petfoods boss, he confirmed that van Gisbergen would be driving a VIP Petfoods-liveried Holden with the Tekno Autosport team alongside Jonathon Webb.
"We started talking about it from the later half of October last year," said Quinn. "It wasn't so much with Shane but more with Holden Motorsport.
"Obviously he's going from a Ford via a Mercedes to a Holden. I had nothing to do with the perceived issues of last year and as far as I'm concerned VIP Petfoods is a big supporter of V8 Supercars.
"We want to be up the front and when the opportunity came along to get a top five young driver we went for it."
There has been some thoughts around contractual obligations that van Gisbergen may have been under after he and his management reverse-engineered themselves out of a newly signed three-year deal with Stone Brothers Racing.
"Look, I have nothing to do with that. I've been absolutely assured that it's all fine. I actually met Jimmy Stone at the airport on Monday night and he's of a similar opinion.
"Whatever happened, happened - and the deal was done [SBR exit]. Everyone should just get on with life and stopping people doing what they want to do.
"I think it's just a waste time, all the legal stuff. It's only going to get the lawyers a new kitchen or something," said Quinn.
- DRIVEN