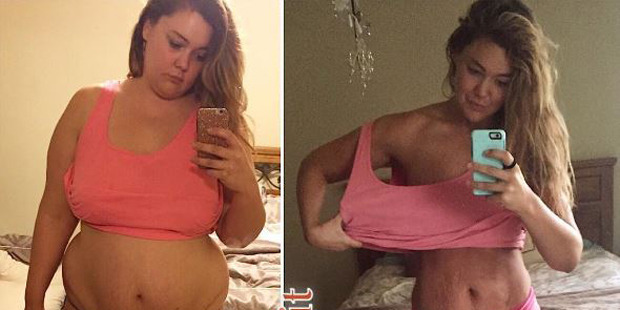 It was a family tragedy that made Los Angeles mum Justine McCabe start piling on the weight.
In 2015, her husband took his own life, and Justine began emotionally eating as a way to cope with the devastating loss.
But then she had a "turning point", when she finally realised she needed to make more out of her life.
So the determined mum, who weighed over 139 kilos at her heaviest, set about making a change.
She documented her journey on Instagram, and has recently posted a time lapse video that shows what is really like to lose over 57 kilograms.
The person you see reflecting in the mirror...will provide you with the biggest challenges in life.

The human spirit is powerful. Do the work. Suffer the setbacks, push past the pain and excuses. True motivation is not an outside source. It's staring directly back at you. There is nothing you cannot be, do or have. Live with no regrets and don't ever give up. This is what drives me. My motivation. #transformationtuesday #teamjonnystraws #neverfail #IAMMOTIV8 #motiv8performance #jonnystraws #weightlossmotivation #weightlossjourney #weightlosstransformation #fitspiration #girlswholift #fitspo #fitfam #selflove #motivation #confidence #weightloss #trainandtransform #girlswithmuscle #fitmom #fattofit #bodybuilding #beastmode #teamgetyokd #spartanrevolution #limitless #ichoosetolive #keepgoing #musclevizion #athlete
"I turned my pain into energy. I let it move me and push me. I was angry and I was done. It was time to shove life back," she wrote on Instagram.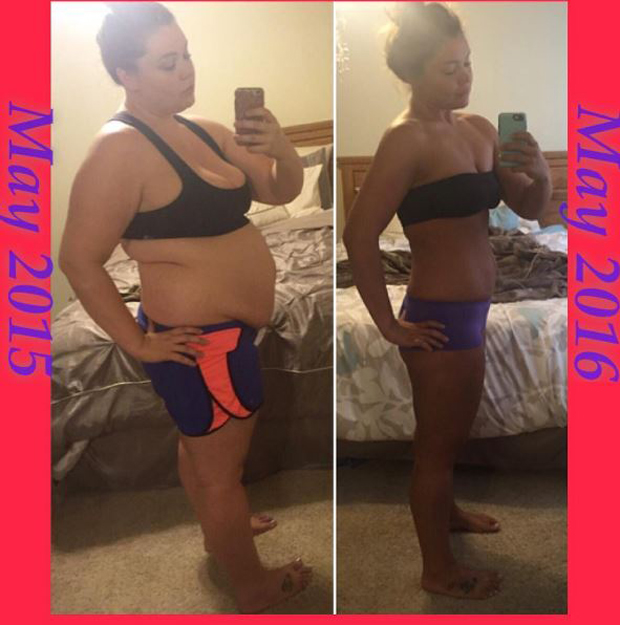 The video has attracted a wave of support from her followers, and many have said she inspired them to change their own lives.
With the encouragement of family and friends, Justine began with gentle gym session to help shift the weight. She eventually became a gym fan, and started going up to six times a week.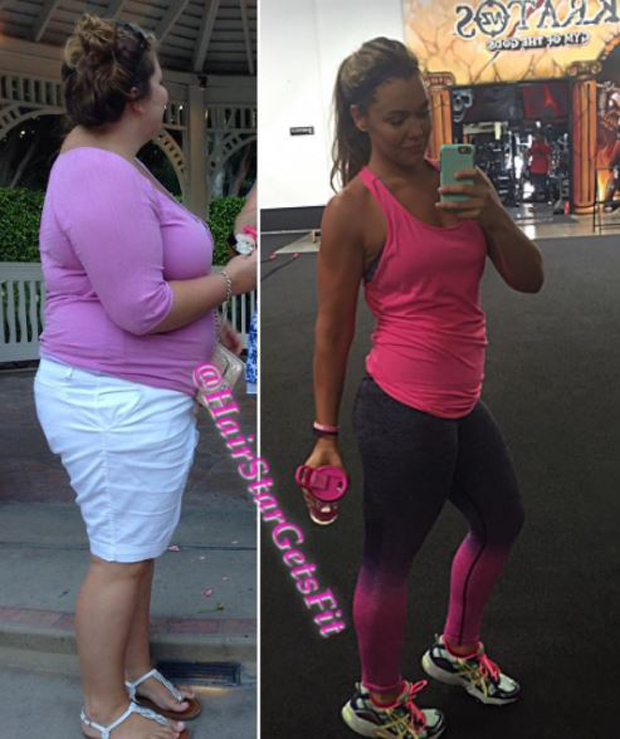 In an interview with The Mirror, Justine said dealing with the tragic loss of her husband taught her she could learn to cope with anything.
"I knew if I could survive living without my husband and mum then I should push my boundaries and limits to face all fears I had, to live a life they would be proud of," she told The Mirror.
-nzherald.co.nz