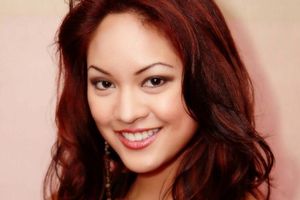 Organisers of Canada's Miss Universe pageant have suffered a knock to their reputation after handing the crown to the wrong beauty queen.
Denise Garrido was named Miss Universe Canada 2013 during the Saturday ceremony, but she was stripped of the title a day later because of a voting error.
Reports suggest scores were wrongly transferred from the judges' paper forms to electronic tabulation, and when the votes were checked it was clear Garrido had actually finished fourth, and fellow contestant Riza Santos was informed she had won.
Pageant organisers have issued a statement about the screw up, which reads: "This is an unfortunate circumstance where a human error was made, and in such a situation, as difficult as it is, it is only right to correct the error."
Garrido, a pageant veteran, is now too old to compete for the Miss Universe crown again next year.
- WENN