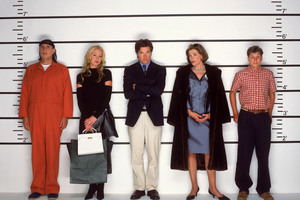 Hollywood and TV broadcasters are casting a cautious eye over New Zealand internet service provider Slingshot's plans to provide back-door access to their new television shows.
Sky TV chief executive John Fellet said studio lawyers did not accept that plans for a service which would effectively allow people to circumvent restrictions on buying content from overseas websites were legitimate.
But it is not yet clear whether opponents will be able to undermine Slingshot's efforts at beating the geo-blocking rules that prevent people in New Zealand from downloading shows before they have been shown on New Zealand channels.
Fellet said he had talked to Hollywood studios and was told by lawyers there were problems with anti-geo-blocking schemes like that offered by Slingshot.
Sales of television content through websites like Netflix and Hulu in the United States have become increasingly common and many believe it is the future of television.
Netflix and Hulu are not available through New Zealand internet service providers because of geo-blocking technology. In the meantime, big content deals with broadcasters like Sky, TVNZ and TV3 are the foundation for studio incomes.
Slingshot insists that its Global Plus service is aimed at overseas visitors only, but acknowledges it does not control who uses it.
Sky TV, Television New Zealand and MediaWorks have all been talking with Hollywood studios and say they are keeping a close watch on developments.
Fellet said he had not yet seen legal opinions from either party. But he said he had been told that studios had objected to the MaxNet scheme in Australia, and after the sale of the company, the service was no longer offered, "I don't know the similarities or differences between them," he said.
Slingshot's Mark Callander said the terms of the deal were spelled out and aimed at overseas visitors. He confirmed the company had no way of knowing what content was being obtained by Global Plus customers.