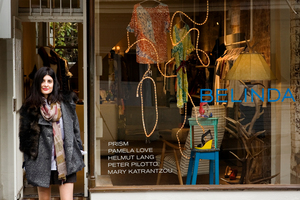 Australian consumers are spending again, though not as much of their income as they did before the global crisis five years ago.
That would be hard because before the crisis, households at times were spending more than their disposable income - what's called a negative saving ratio.
But the latest figures support the idea that spending growth is moving in line with income growth again.
That is something the Reserve Bank of Australia has been predicting for a long time.
The household saving ratio had declined through the 1980s and 1990s to fall below zero in the early 2000s.
It had already turned positive and begun to rise even before the crisis blew up in 2008, but the crisis and the aversion to debt it caused accelerated the reversal.
In July 2011, RBA governor Glenn Stevens said that eventually the savings ratio would steady, as households found a more comfortable balance of savings, debt and wealth, and consumption would grow in line with income again.
"We could then reasonably expect to see consumption record more growth than it has in the past few years," he said.
Now, it seems, that prediction has come true.
The Australian Bureau of Statistics said yesterday that retail spending fell in March by 0.4 per cent, but that was nowhere near enough to take the gloss off consecutive rises of 1.3 per cent in January and February.
The total rise in retail turnover in the first three months of 2013 was almost the same as the rise recorded through all of 2012.
The most recent national accounts show household disposable income grew 18 per cent in the past three years, versus 17 per cent for final consumption spending.
The retail trade survey does not include all household spending - rent, fuel, insurance, gas and electricity, and other costs fall outside its scope.
-AAP