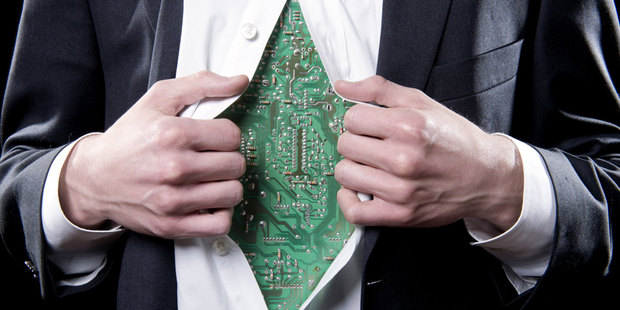 Who could resist a headline like "Fund managers 'will be replaced by computers'"?
Not me, anyway.
As is often the case, however, the headline promised more than it delivered. I was expecting the full report to provide details of exactly when the machines would take over from the now-obsolete human fund managers.
Instead, the story was based on a think-piece by Frances Hudson, global thematic strategist with the UK-based Standard Life Investments, incorporating a number of ideas concerning behavioural finance (with a focus on 'group think') and artificial intelligence.
Hudson's report considers, for example, "how investors interact with machines, using them to improve the quality of trading decisions in applications of artificial intelligence or to speed up the execution of trades in algorithmic trading".
"The use of machines does not necessarily negate the role of human judgement in understanding the market but can enrich analysis beyond the capabilities of human intellect," the study says.
In short, like any well-balanced fund manager, Hudson hedged her bets in the man v machine debate.
"Humans and machines bring different strengths to the table. Humans score more highly on innovation, interpretation, adaptation and judgement while machines are consistent, quick, tireless, agnostic and able to cope with complexity," her report says.
Machines, she suggests, can prevent human fund managers making the stupid mistakes they always seem prone to, improving risk management, asset allocation, stock selection etc over the long term.
Hudson acknowledges, however, the machines also have potential to increase the systemic risk created by human infallibility - particularly via high-frequency trading where "computers become the major drivers of markets".
But nowhere in the report does it mention any computer-prompted human down-sizing in the funds management industry.
The alternative headline, "'Artificial intelligence' can help fund managers" in the UK Daily Telegraph, where the story was first published, is closer to the mark.
Even so, the Telegraph story says the Standard Life report shows "improvements in computer technology could mean fund managers need fewer staff".
Perhaps fund managers could fire a few analysts once the artificial intelligence has been installed but investors shouldn't expect much of a payback - think of the IT costs alone.