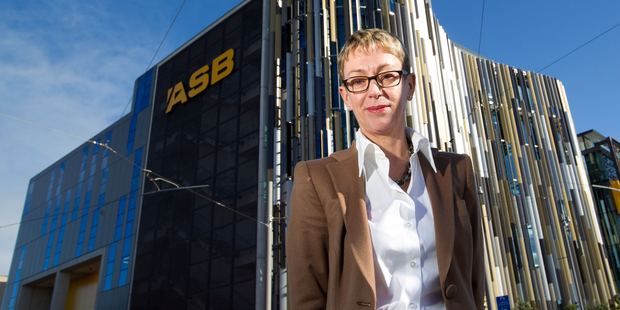 Just two of ASB bank's 10 member executive leadership team are women despite a call by the bank's chief executive for business leaders to step up progress on gender diversity.
On Monday ASB bank boss Barbara Chapman wrote a blog about the lack of women on boards and at the executive level.
Chapman, who has been chief executive since April 2011, said she was disappointed New Zealand business appeared to have lost some of its momentum when it came to getting more women in the boardroom and at the executive level.
"... when I look around the executive teams and boards of our largest organisations today, I have to say I'm disappointed that New Zealand business appears to have lost some of its early momentum. "Because, despite all the research and evidence proving that companies with higher percentages of women in their leadership perform better financially, the highest levels of corporate New Zealand continue to be a largely male dominated domain."
But the bank itself has yet to achieve a high number of women in its executive or on its board.
Two out of seven directors are female, one of which is Chapman.
ASB is not alone in having a low number of women directors on its board. Across the large New Zealand banks ANZ has one out of eight, Westpac one out of seven and BNZ two out of nine directors.
The stock exchange released figures this week showing 12 per cent of listed company directors were female in 2013.
A spokesman for the ASB said Chapman did not have control over who was appointed to the board. But the bank had put in place a number of policies to help improve gender diversity including a goal to have at least 30 per cent of around 300 senior leadership roles filled by women by 2017.
It also had mixed gender panels for interviews for senior leadership roles, ensured at least 40 per cent of nominees to ASB's leadership programme were women, conducted pay equity reviews and was implementing a parental leave transition programme.