Govt's blasé reaction to botched chief executive appointment could mean it does not care about Maori TV's fate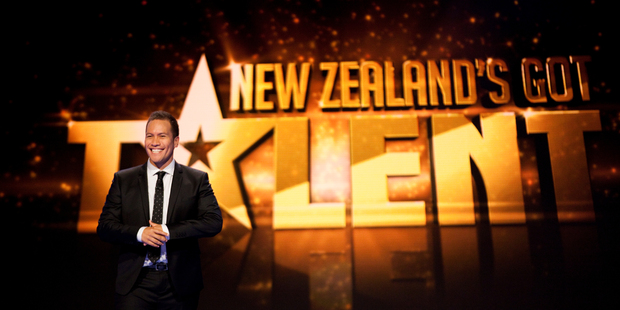 The Government's blasé reaction to the botched appointment of a new chief executive raises questions on whether it wants Maori Television to survive in its present form and if it is complacent about Maori developing more iwi-focused regional channels.
The Maori TV board oversees a complex balance between obligations to promote the Maori language and run English-language programming such as Native Affairs, which reaches a comparatively large audience.
One of the board's tasks has been to select a chief executive to replace Jim Mather, who leaves next month. It failed that task and abandoned the selection process, leaving it open to legal challenges and with no clear sign about how it will fill a leadership vacuum at New Zealand's only public service channel.
The board was unable to decide between finalists Paora Maxwell and Richard Jefferies.
Questions have been raised in Parliament about the relationship between Maori TV chairwoman Georgina te Heu Heu, who is a former National Party Cabinet minister, and Maxwell.
Te Heu Heu insists those links have been declared and says she did not intervene in the selection process. But respected businessman and board member Ian Taylor resigned two weeks ago and was gagged from talking about concerns he had about the process of reaching the top four.
That list also included Maori TV head of production Carol Hirschfeld and Singapore-based sports broadcaster Mike Rehu.
Having said that, Taylor says he did not see any evidence of conflicts of interest that were not declared. It is a potentially costly chain of events at Maori TV but te Heu Heu says she won't be standing down, as Labour's Shane Jones says she should.
Finance Minister Bill English and Maori Affairs Minister Pita Sharples back te Heu Heu.
Do National and the Maori Party care about Maori TV?
Sources say there has been talk within some Maori broadcasting groups about creating iwi-based channels to run alongside Maori TV, taking resources from the station.
The notion has some support within Te Putata Puhao (TPP), the Maori electoral body which selects four of the seven members of the board at Maori TV. The remainder, including te Heu Heu, are selected by the offices of English and Sharples.
Broadcaster Willie Jackson chairs TPP. Others on TPP include Huirangi Waikerepuru, who tirelessly campaigned for Maori TV to be established, and a recent appointee is Titewhai Harawira, the controversial Maori activist, who represents the NZ Maori Council.
TPP representatives on the Maori TV board are Cathy Dewes, Piripi Walker, Rikirangi Gage and deputy chairman Tahu Potiki. Crown appointees are te Heu Heu, Donna Gardiner and Ian Taylor up to his resignation.
Staff revolt
The Maori TV board is said to have been unhappy about a staff petition against Maxwell's candidacy.
But the staff revolt against Maxwell has some parallels with TVNZ in September 2002 when the TV production industry campaigned to then chief executive Ian Fraser against his appointment of veteran TV producer Tom Parkinson in the key role of head of programmes.
Fraser hoped Parkinson would deliver fresh ideas to the production and was furious when the production industry lobbied against him. In the end Parkinson withdrew, saying the job was untenable.
Coffey time
Tamati Coffey is believed to be a front-runner to take over Greg Boyed's place as one of three presenters on the TV One 7pm show, Seven Sharp.
The New Zealand's Got Talent host would join Alison Mau and Jesse Mulligan at the show which is expected to get even lighter and brighter with Boyed gone. TV entertainment host Stacey Morrison has filled in and some are tipping her for the job.
Either way it will leave Mau as the only journalist fronting the show, which has still not recovered the audience held by its predecessor Close Up.
Limbo-land
TV3 current affairs shows are in limbo as MediaWorks bosses review which of its shows will survive next year.
Many expect the new board, headed by Rod McGeoch and with the TV talents of Julie Christie, will spend money to lift the company's TV operations and TV3 has become the dominant player for news and current affairs, in quantity and in quality.
But there are signs TV3 has started to get the speed wobbles - the John Campbell interview with John Key and the Shane Jones promotions on 3 News and the 3rd Degree "Jonesy" interview are cases in point.
Firstline: The daily morning news show will be overhauled now Rachel Smalley has left for Newstalk ZB, and many expect TV3 will aim to develop the show to make a full-scale assault on TVNZ's Breakfast. The show has garnered good reviews but sources say it has not delivered enough revenue.
3rd Degree: From the extraordinary Teina Pora investigation to the "Jonesy" interview the show has had an erratic first season. If it does survive expect TV3 to drop the matey bonding between co-hosts Guyon Espiner and Duncan Garner. Ratings are solid but it needs a boost.
The Vote: The monthly debate show serves a valuable purpose and is heavily subsidised with a taxpayer grant from New Zealand On Air. TV3 insists it is happy with its improved ratings.
Campbell Live: The 7pm current affairs show is said to be highly profitable and seeks to ensure its budget and management support by focusing on strong journalism, to its credit. It has no serious competition at 7pm. Campbell himself has taken on the mantle of Paul Holmes, loved and hated by viewers in equal measure.
The Nation: The outsourced current affairs show will rely on 100 per cent government support from New Zealand on Air, which depends on its willingness to back both The Nation and TVNZ's Q&A.
Tasti, tempting
You don't often see a unique TV commercial that makes you smile. New Zealand-owned snack food company Tasti and its ad agency Contagion deserve credit for Tasti's debut TV campaign with a tongue-in-cheek take on New Zealand icons, and the suitably self-deprecating lyrics of the song How Bizarre.
Contagion boss Dean Taylor said there were many commercial risks, but it had come off.
"We asked the question, 'What are the icons that really define us as New Zealanders?' We knew it wasn't just the All Blacks."
Tasti chief executive Bryce Howard said the ad campaign had doubled the company's Facebook following.
Advertising expert David Walden said he was also taken with some aspects of the ad because it stood out among the general lacklustre output for ads.
The first Tasti commercial appeared on TV two weeks ago and I think it passed an acid test.
I usually fast forward through commercials with my PVR but the graphics made me sit up, take notice, get out of fast forward mode and hit the play button.
The full commercial can be seen here.