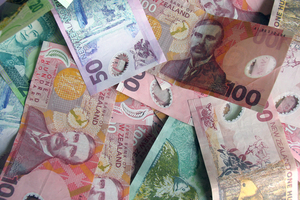 Consolidation in the KiwiSaver industry is expected to continue as a local investment services firm announces a takeover that would see it manage more than $600 million of assets in the retirement scheme.
Grosvenor Financial Services Group is taking over the management of Fidelity Life's KiwiSaver scheme in a deal revealed yesterday afternoon.
Fidelity - the country's largest locally owned life insurer - will take a minority shareholding in Grosvenor as part of the deal but the rest of its terms were not disclosed.
The deal is expected to be finalised by September and when it is completed Grosvenor will manage more than $600 million of KiwiSaver assets for nearly 100,000 investors.
Grosvenor will become the seventh-largest KiwiSaver provider and one of the largest that is locally owned and operated.
Grosvenor managing director Allan Yeo said the deal will put the combined entity in a strong position to become a default provider.
The default KiwiSaver system, in which investors who do not select a KiwiSaver provider when they enrol are put with one of five default providers, is up for review next year.
"Depending on what the Government decides to do, if they decide to re-tender the scheme, we'd like to think we'd stand a reasonable chance of being selected given we're essentially only about 600 members short of being number six [in the market]," Yeo said.
The Fidelity scheme will be managed separately by Grosvenor and remain as a distinct entity to begin with.
But Yeo said he would like to discuss the merger with the Financial Markets Authority.
Fidelity will continue to work with Grosvenor on investment issues when the deal is done, said Fidelity Life chief executive Milton Jennings.
Yesterday's announcement follows Fisher Funds' acquisition of Tower's KiwiSaver scheme earlier this year.
That purchase was the fourth KiwiSaver provider bought by Fisher Funds in the past three years.