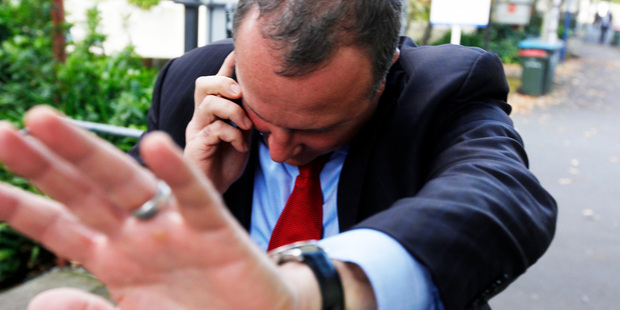 There is no good reason for Jamie Peters' bankruptcy to be extended as he faces Official Assignee claims he still has control of significant assets and continues to manage businesses, says the ex-rich-lister's lawyer.
Peters, 42, is having his financial affairs probed in the High Court, after the OA opposed his automatic discharge from bankruptcy.
The proceedings, where the OA is pushing for Peters to stay bankrupt for three more years, were adjourned at the end of last week and are due to begin again on July 15 in Auckland.
The former property developer, in turn, is applying to be discharged from bankruptcy, and says he will pose no "illegitimate risk to the business community" if this happens.
"The extension of the bankruptcy serves no useful purpose. It appears to be primarily motivated by a desire to punish Mr Peters rather than achieve any benefit for creditors," lawyer David Chisholm QC said in written submissions to the court.
Chisholm said the OA appeared to believe Peters "has control of significant assets and is continuing to undertake management of businesses".
But "contrary to the Assignee's speculation" Peters did not have a beneficial interest in these assets, nor had he carried on conducting business, Peters' lawyer said.
The OA's position also appeared to be that Peters' actions before and after he was declared bankrupt in October 2009 "warrants further condemnation", Chisholm said.
But Peters had "substantially complied with his obligations as a bankrupt" and any breach was inconsequential or minor, the lawyer said.
Last week Peters acknowledged he did not disclose his use of a friend's eftpos card to the OA, which he spent more than $80,000 on between November 2009 and March 2011 at shops such as Nosh Food Market and Matakana Liquor.
The bankrupt also did not tell the OA he was being put up several days a week by his employer at a house in Remuera and then in an apartment at Princes Wharf.
Peters said he did not believe such disclosure was necessary.
Chisholm said the OA's cross- examination of Peters over the apartment was an example of the "air of unreality and/or pettiness" around the Assignee's position.
Chisholm also said an OA report on Peters' bankruptcy was "littered with unfounded assertion and speculation" and contained "arguably misleading" references.
The QC said the OA's case was attempting to "join dots" that were not present.