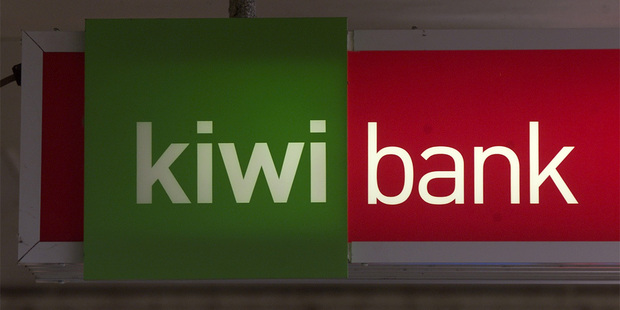 Fierce competition between the banks has seen Kiwibank cut its one-year home loan rate by 36 basis points today.
Kiwibank said it was switching its headline home loan rate from two years to one year, in what it called a "limited time special".
Its fixed one-year mortgage rate has been reduced from 5.25 per cent to 4.89 per cent. At the same time, the bank has lifted its two-year rate from the special promotion rate of 4.99 per cent back to 5.25 per cent.
Last week, ANZ Bank dropped in its one-year fixed mortgage rate from 5.19 per cent to 4.95 per cent but that deal was only available to borrowers with a minimum of 20 per cent equity.
Kiwibank's deal announced today was available to both new and existing customers and there were no restrictions on equity, said communications manager Bruce Thompson.
Thompson said competition between the banks was fierce at the moment and Kiwibank was keen to make sure it had attractive offers on the table.
"Over the past year, we've continually changed our rates. Different people are looking for different requirements at different times. What we want to do is make sure we're always on the shopping list - the rate of 4.89 per cent is extremely low."
The offer was likely to be available for four to six weeks but it depended on what was happening in the market, Thompson said.
While other banks lured home-buying customers in with offers of cash or appliances, Kiwibank did its promotions on value, he said.
"When it comes to the crunch, people are inclined to look past the idea of getting a free TV or washing machine. They actually want to lock in a rate."