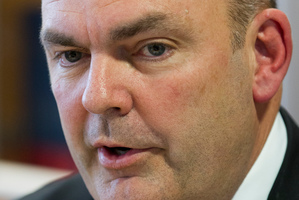 The mayors of regions with the highest unemployment rates say there is no "magic bullet" to lift economic performance.
Last week Minister of Economic Development Steven Joyce released the first Regional Economic Activity Report which compared all the available economic data on the country's 16 regions.
Unsurprisingly, the urban economies of Auckland and Wellington topped the household income level measure.
However, incomes on the West Coast had grown to the point where they now rivalled those in Auckland and Wellington, and incomes in Taranaki and Waikato were also higher than average thanks to their mining, oil and gas, and dairy industries respectively.
Northland, Gisborne and the Eastern Bay of Plenty were the regions struggling most, Mr Joyce said.
Areas such as Northland and Gisborne could learn from the West Coast, Waikato and Taranaki which had embraced mining and intensive dairying and were now reaping the benefits, he said.
Mr Joyce said it was his expectation stakeholders would want to use the report to "compare and contrast the economic fortunes of different regions around the country, and ask themselves what lessons and opportunities there are for growth and jobs in their region".
Northland has the highest unemployment in the country and Far North Mayor Wayne Brown told TV3's The Nation iwi settlements were a "step in the journey" for improving development in the area as well as mineral surveys.
"But you don't clutch at one straw, there's a whole lot of things."
He said some have resisted job growth in aquaculture and mining, but those industries were strong in places like Whangaroa.
There also needed to be more work to increase the forestry industry in the area, Mr Brown said.
"I think the one magic bullet industry is a false thing."
Wanganui has the second highest unemployment and its mayor Annette Main told the programme there were many opportunities in the area and local and central government needed to work together to take advantage of them.
"We're traditionally a pastoral, farming, sheep beef area and there are lots of opportunities to have other industries off the back of that, such as the honey industry."
She said there were also manufacturing opportunities that the young people needed to be trained in.
Mr Joyce told the programme one of the reasons Wanganui and Manawatu had under-performed was the difficulty of access to the area.
"Which is why I'm so personally passionate about the Wellington to Levin roading solution."
- APNZ