Tourism industry welcomes Emirates alliance but transtasman rival Air NZ has some objections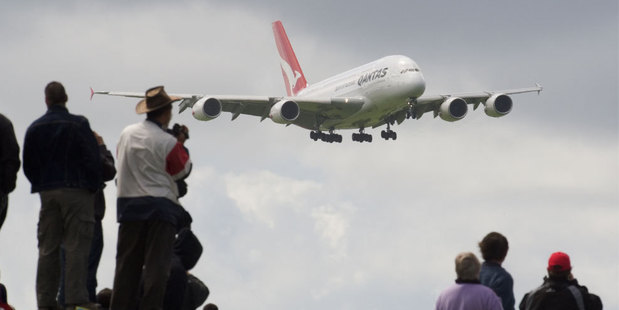 Qantas is still waiting for New Zealand to rule on a transtasman alliance with Emirates - a month after regulators in Australia gave it the green light.
Delays on the decision have frustrated the travel industry here but Qantas says it "respects the process" and hopes a favourable ruling will come through soon.
Stephen Thompson, executive manager international sales at Qantas, said both airlines were committed to maintaining capacity on the route - which keeps a lid on fares - and he was in touch with the Ministry of Transport which is advising Transport Minister Gerry Brownlee.
"Every question that has been submitted we've been able to respond in a very positive sense. One that is of most concern is the capacity issue on overlapping routes that we maintain and we've given that commitment," Thompson said at the travel industry trade show Trenz in Auckland yesterday.
A spokesman for Brownlee said yesterday work on assessing the application was still under way.
Although the tourism industry has welcomed the proposal, transtasman competitor Air New Zealand has objected to parts of it. Qantas and Emirates say it will streamline travel, provide more destination options and give passengers better opportunities to "earn and burn" frequent flyer miles on each other's airline.
The Australian Competition and Consumer Commission had approved the transtasman capacity.
"The ACCC is the most rigorous of the regulators worldwide and we were able to satisfy them. Clearly we'd like to get a positive outcome [from New Zealand] and quickly for customers to benefit," Thompson said.
The Qantas-Emirates initiative was launched worldwide on April 1 with fanfare and special deals, but Thompson said the airlines had been unable to put in place or sell any aspect of it in New Zealand.
The partners were interested in developing new routes, including an Auckland-Adelaide service, but could not take this any further at this stage.
Inbound tourism stands to benefit from the alliance, he said.
Qantas could sell New Zealand as a destination across a far greater range of markets and Emirates could sell destinations that are not part of its network, most significantly Wellington and Queenstown.
In Australia bookings on the Qantas domestic network from Emirates customers had grown seven-fold since the alliance was launched.
Qantas teamed up with Emirates after suffering big losses which led it to drop routes, including the Auckland-Los Angeles route last May.
The partnership with Emirates gave Qantas access to more than 65 destinations in Europe, the Middle East and North Africa, while enabling the airline to intensify its focus on Asia.