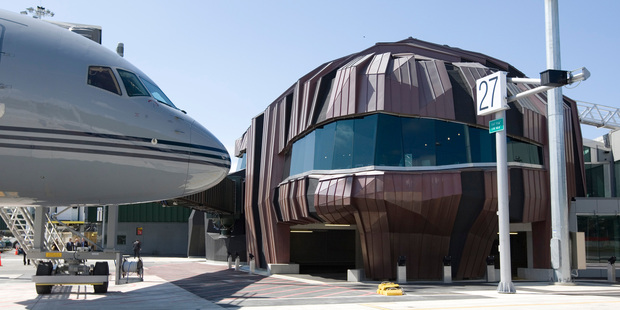 Airlines say travellers would enjoy cheaper air fares if Wellington International Airport lowered its landing fees, in the wake of a scathing report that found the cost of landing a plane was excessive.
However, an airline umbrella group said the chances of the airport bringing down their prices voluntarily were slim.
The Commerce Commission today released a report that found the pricing regime meant there was nothing stopping the airport from making "excessive profits".
The report said between 2012 and 2017 the airport was likely to make a profit of between $38 million and $69 million more than needed for a "reasonable return".
A reasonable return would be 7.1 per cent to 8 per cent, rather than the 12.3 per cent to 15.2 per cent return the airport was expected to receive.
Air New Zealand chief operations officer Bruce Parton said travellers were shouldering the cost of the airport's excessive profit through higher airfares than would otherwise be necessary.
Mr Parton said airfares would be reduced as soon as a more "reasonable" charging system was implemented.
Board of Airline Representatives New Zealand chief executive John Beckett said despite the report, it was unlikely landing fees would drop.
"The commission's empowered to say what it thinks ... but it doesn't have the power to do anything about it."
It was up to the Government to decide what to do about the report, he said.
"This is a monopoly that hasn't been dealt with fully, so we're hoping the Government will be able to address that."
Commerce Minister Craig Foss had received the report, but would not comment on it until he had spoken with advisers, his spokeswoman said.
Wellington airport is fighting back against the commission and challenging its input methodologies in the High Court.
The company has also questioned the commission's forecast of the airport's future returns.
Chief executive Steve Sanderson said the airport's predicted rate of return was 8.1 per cent, which was in the range the commission considered as reasonable.
Wellington's charges were between those at Auckland and Christchurch airports, and in the lower range of Australasian airports in terms of cost per passenger, he said.
The New Zealand Airports Association backed the airport by saying charges here compare very favourably on an international basis.
Its chief executive Kevin Ward said charges for domestic flights were generally between a third and a half of the Australian equivalents, and Auckland, Wellington and Christchurch airports' charges for international flights were in the mid to lower range of worldwide comparisons.
Reports into landing fees for Auckland and Christchurch were due out later this year.
- APNZ