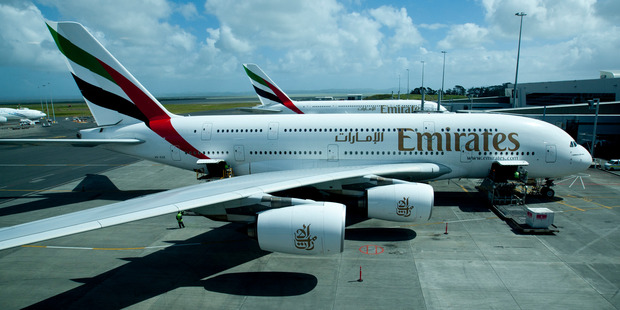 Qantas will continue to negotiate with the Australian Competition and Consumer Commission over an alliance with Emirates after the commission barred a transtasman alliance between the airlines.
The Australian competition regulator made the ruling because of a concern a deal would lead to inflated airfares between Australia and New Zealand.
"The ACCC is concerned that the alliance may have an increased ability and incentive to reduce or limit growth in its capacity in order to raise airfares.''
However, the ACCC has granted interim approval for Qantas and Emirates to begin preparing for an alliance in which the airlines would co-operate on long-haul passenger and freight operations across their networks.
Qantas welcomed the partial victory.
"We are pleased that the ACCC has indicated it has granted interim authorisation for our partnership with Emirates,'' a spokesperson said.
"Although co-ordination in relation to New Zealand was not included in the ACCC's interim approval, given the transtasman is still subject to approval by the NZ (Ministry of Transport), we would not have commenced co-ordination in any event. We are continuing to work through the approval process.''
The airline said it made a case to the ACCC that all airlines needed flexibility in how they deployed capacity on particular routes on the transtasman, in response to market demand.
"This is something we will be discussing in more detail with the ACCC.''
Air New Zealand did not comment on the decision but in its original submission on the process, said it did not believe an alliance on transtasman routes would achieve the consumer benefits as claimed.
"We expect the ACCC will analyse the balance of benefits versus detriments on each independent market in detail during its review, and as such analyse the Tasman as a standalone market,'' it said.
The ACCC's interim decision allowed for preparatory work only, and a final decision on an alliance is expected in March.
It said the public benefits of the alliance, due to start in April if approved, were likely to outweigh concerns with the impact on competition.
Fares on the combined network were expected to be announced in coming weeks once pricing discussions had taken place.
The services would remain subject to regulatory approval.
- APNZ