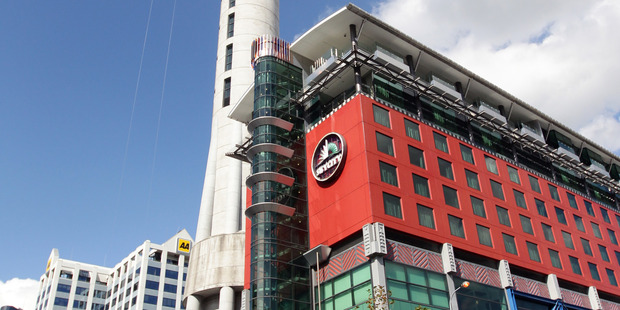 SkyCity Entertainment Group, the casino and hotel operator, said full-year profit is expected to be "in the $140 millions", in line with the 2012 result, with Darwin seen as a standout in otherwise flat trading conditions.
The shares fell 2.5 per cent to $3.85 on the NZX today and have gained 13 per cent this year. Normalised net profit, which strips out one-time items and adjusts for its theoretical win rate, was $141.4 million in the year ended June 30.
Nigel Morrison told shareholders at their annual meeting today that it would be "somewhat challenging" to match last year's first-half result, which got a boost from the Rugby World Cup. Still, based on current market conditions and trading patterns "we would be disappointed if we did not deliver full-year normalised group NPAT for the year ended 30 June 2013 in the $140 millions."
In the year to date, July 1 to October 17, sales at the company's main Auckland casino fell 4.9 per cent to $146.1 million, with about $7 million of RWC revenue that wasn't repeated. Hamilton sales rose 14.2 per cent to $17.6 million and the rest of the New Zealand business rose 20.5 per cent to $4.5 million.
For the Australian casinos, Adelaide revenue rose 0.5 per cent to A$49.6 million and Darwin rose 12.4 per cent to A$44.2 million.
That resulted in overall group revenue falling 2.1 per cent to $283.2 million in the year to date.
"Our sense of Auckland and the NZ economy is that it is somewhat flat and that the outlook is uncertain," Morrison said. Still, "we expect that our flagship Auckland property will continue to benefit from the capital improvements made and that they will continue to deliver growth."
Adelaide's outlook is also "somewhat flat" while Darwin growth "should underpin our Australian businesses in FY13," he said.
The company invested $165 million on capex, mainly upgrading its facilities, last year, including $32 million spent in Auckland on restaurants and gaming, $32 million on Darwin's Lagoon Resort and gaming villas and $32 million buying land in Auckland for the proposed conference centre.
Chairman Rod McGeoch, who steps down from the position after more than eight years, said lessons that can be taken from major gaming venues such as Macau and Singapore were that "bold, ambitious gaming venues have a crucial role to play in integrated tourism infrastructure."
He also pointed out that the company is a major employer and jobs at its venues are keenly sought. The company has 111,000 job applicants on its data base and some 3,000 to 3,500 people apply just in Auckland each month. Total workers across all its sites are 6,610.