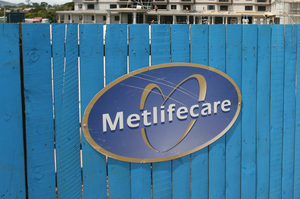 In move predicted yesterday, retirement village company Metlifecare has changed the terms of its much debated $216 million merger deal.
In the third change to the proposal, the company has just announced it will reduce the number of Metlifecare shares issued to Vision Senior Living shareholders from 20 million shares to 10 million shares.
And instead of raising additional capital from third party investors to reduce debt, Metlifecare will rationalise its property asset portfolio to provide further headroom in its balance sheet. This change has the full support of Metlifecare's banking syndicate, the company announced.
The board is trying is sweeten the deal before today's 11am meeting in Auckland to vote on the deal which will expand Metlifecare considerably but also expand debt.
The Metlifecare board said it would also appoint two further Independent directors, the first within 30 days of completion of the deal, due to settle next month.
The deal is conditional on Overseas Investment Act approval, shareholder approval, certain third party consents and no material adverse changes. The parties continue to work towards satisfying all conditions by 30 June 2012, with settlement scheduled for late July, the company said.
It has also appointed CBRE to do the Metlifecare valuations for the year ended 30 June 2012.
"Metlifecare expects that recent transactions in the retirement village industry and wider economic activity will lead to changes in its discount rates and property price growth assumptions. Initial discussions and analysis indicate that these changes will result in a reduction to Metlifecare's net assets of between 15 per cent and 20 per cent relative to 31 December 2011," the company said in today's NZX announcement.
Whether the changes will be enough to appease disgruntled institutional shareholders will not be known until voting later this morning.