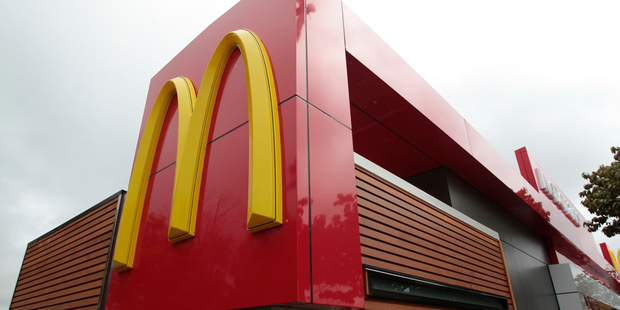 McDonald's Restaurant New Zealand, the local arm of the world's largest fast food chain, paid the biggest dividend in at least a decade as its United States parent invests US$2.9 billion ($3.8 billion) to expand its global empire.
The Auckland-based company paid a dividend of $154 million to its US parent for 2011, according to its latest financial statements.
It last made payments in 2006 and 2007 at $227,000 a year.
The New Zealand unit funded the dividend with a loan from the parent.
"McDonald's Corp in America looks at all the subsidiaries around the world and they want to make the best use of their capital," said Simon Kenny, McDonald's New Zealand spokesman.
"It's an inter-company payment - there is no risk to the New Zealand business."
The dividend payment far outstripped earnings for the latest year. Profit fell to $32 million in 2011 from $36 million a year earlier, according to the statements lodged with the Companies Office.
Sales rose to $199 million from $197 million.
McDonald's New Zealand's revenue and profit comes from its 30 company-owned outlets, plus royalties from its 130 franchise-owned stores.
The fast food chain's total net income rose 11 per cent to US$5.5 billion in the 12 months ended December 31, while total sales increased 12 per cent to US$27 billion.
In May it announced it was almost doubling its Chinese workforce, hiring 70,000 employees to expand its presence in Asia.
It plans to invest about US$2.9 billion renovating 2400 existing outlets, while opening a further 1300 restaurants in 2012.
That was all part of the retailer's goal of "intensifying our efforts towards the global priorities", Jim Skinner, outgoing chief executive of McDonald's Corp, said in the annual report.