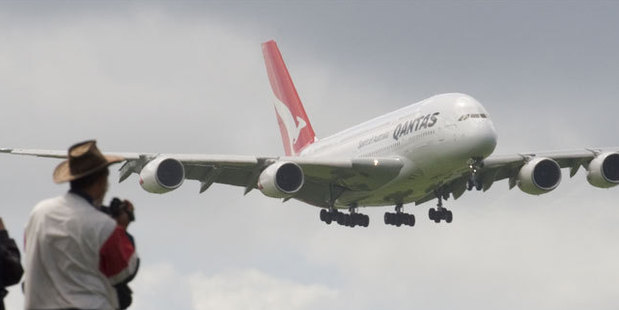 Qantas will cut spending by a further $A400 million next financial year by delaying delivery of new A380 aircraft.
A review of the airline's maintenance operations had concluded, but a decision would not be announced until mid-May, Qantas said in a statement released today.
Qantas was to receive two new super jumbo A380s in early 2013, but will now take delivery of the aircraft in the 2016/17 financial year.
Another six A380s will be delivered to Qantas from 2018/19.
The changes will cut Qantas' capital expenditure by $400 million in 2012/13 to $1.9 billion.
The spending reductions follow a previously announced $500 million worth of cuts, which included staff cuts in its catering, cabin crew, pilots, engineering and ground operations.
Qantas has also been reviewing its maintenance operations to identify cost savings, which is likely to result in job losses.
Chief executive Alan Joyce has previously said keeping three maintenance sites - Melbourne, Avalon and Brisbane - was not viable.
Qantas also announced a big increase in capacity in its domestic business, as it fights to maintain at least 65 per cent market share.
"Our goal in the domestic market remains simple and consistent - we intend to retain the market share that enables us to maximise profit," Joyce said.
Qantas will step up competition against Virgin Australia by adding extra services during peak times on the busiest east coast business routes between Sydney, Melbourne and Brisbane.
It will also bring back Boeing 747s on its Sydney and Perth route, plus more Airbus A330s the Melbourne and Perth route.
That will increase the capacity on those east coast and west coast routes.
Jetstar will also increase its capacity, while QantasLink will increase capacity across Queensland.
More detail about new routes and timing will be announced at a later date, Qantas said.