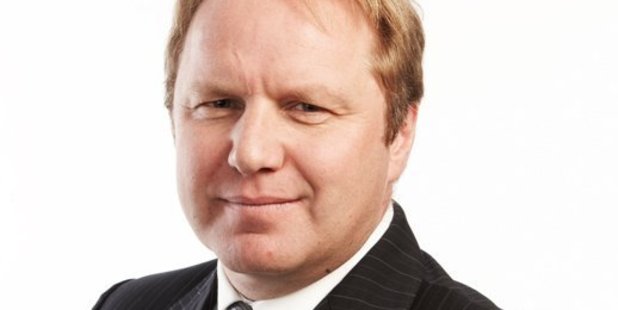 Listed financial services company Pyne Gould Corporation is facing scrutiny from the Financial Markets Authority after a bust-up with its auditor over related party disclosure and concerns about governance and financial reporting.
Pyne Gould Corp, which is majority owned by George Kerr's investment vehicle Australasian Equity Partners, yesterday said its auditor KPMG had resigned.
In a statement to the stock exchange Pyne Gould Corp chairman Bryan Mogridge said the reasons included: "Unresolved differences as to whether certain transactions should be disclosed as related party transactions, and concerns over the adequacy of governance and management of financial reporting."
Mogridge said Pyne Gould Corp strongly rejected the claims by KPMG.
He said the company had tried to resolve the "technical impasse" on disclosure matters and had agreed to publish KPMG's views in its annual report or earlier if required if the differences remained unresolved by the time its June 2012 financial year audit was completed.
The company had also recently appointed Deloitte to manage its central accounting functions.
"In order to ensure a very high standard of internal accounting controls and activities, on April 2 the PGC Board shifted PGC's central accounting functions to Deloitte. PGC takes the untimely resignation of KPMG very seriously, and has reserved its rights accordingly," Mogridge said.
KPMG would not comment on the resignation citing client confidentiality.
But the rift has attracted the eye of investment watchdog the FMA.
In a statement, FMA chief executive Sean Hughes said it was aware of the issues between KPMG and Pyne Gould Corp and it had been "actively engaging" with the company.
"I can confirm that FMA has been making inquiries over the past two weeks into issues regarding PGC and related entities, has been actively engaging with the company in relation to these issues, and is aware of the issues between KPMG and PGC."
The departure of KPMG comes just weeks after managing director John Duncan resigned suddenly.
The company said Duncan had decided to "move on to new challenges". He was replaced by group managing director George Kerr.
Contacted yesterday at his Auckland home, Duncan said he did not want to comment on the company.
Kerr and his investment partner Baker Street Capital have been trying to take over the business.
Last year they opened a 37c a share offer, well below a range of 49c to 57c which was placed on the company by an independent valuer.
When it closed on March 30 Australasian Equity Partners had 76.3 per cent of the shares. It needs 90 per cent to compulsorily acquire the company.
Pyne Gould Corp is also late on naming an independent director.
Mogridge is the only independent on its board and under NZX rules it should have two. The NZX gave a waiver to Pyne Gould Corp until Monday. The company had yet to appoint a director by the close of market yesterday.
A spokeswoman for the NZX said the company could face a penalty unless there was an acceptable explanation for the delay.
Shares in Pyne Gould Corp closed down 2c on 32c.
PYNE GOULD CORP
* An asset and wealth management company which provides financial advice and investment management trustee services to the public and larger institutional investors.
* Has three divisions: Perpetual Group, Torchlight Investment Group and Property Group.
* 76.3 per cent owned by Australasian Equity Partners Fund No 1 LP, a vehicle used by George Kerr nd investment partner Baker Street Capital.
* Owns 9.5 per cent of rural services company PGG Wrightson.
* Owns 6 per cent of Heartland New Zealand.