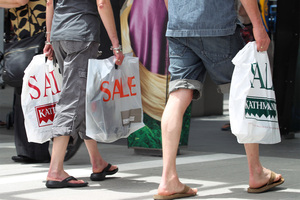 New Zealand business confidence has risen since September 2011, with the country gaining nine index points to 103 according to the global Regus Business Confidence Index, released today. It also shows the majority of businesses report increased revenues in the six months to April, and 46 per cent report a profit growth.
"After a significant drop in sentiment between March and September 2011, business confidence is showing signs of renewed optimism, which is supported by the positive performance results among New Zealand firms," said Filippo Sarti, Regus CEO Asia Pacific.
Findings by the global workplace provider indicate 48 per cent of NZ businesses believe economic recovery will gather pace in the second half of 2012, with 78 per cent expecting company revenues to rise in the next 12 months. Businesses, however, remain cautious of the need to contain costs in order to manage growth, particularly through periods of global economic uncertainty.
The Regus Business Confidence Index also analysed the factors contributing to corporate distress in the past six months and business perceptions of the most effective cost cutting measures looking ahead.
Results show:
- Globally, the Business Confidence Index rating is lower for small businesses (107) than for large firms (124).
- New Zealand firms identify inflexible margins paid to resellers or distributors (52 per cent) and making permanent staff redundant (48 per cent) as the main reasons for corporate distress during the recent economic downturn;
- Businesses identified more sales through third parties (55 per cent), a shorter supply chain (50 per cent) and increasing use of cloud IT applications (38 per cent) as the areas where companies could best make savings without damaging growth prospects.
- New Zealand firms report that a wider distribution of customers (48 per cent) and more remote working (43 per cent) would make the greatest contribution to enhancing future business stability as a platform for growth.
"Despite the impact of global financial volatility on the local market, New Zealand companies are looking at ways to save smartly on costs to help boost company productivity without damaging growth prospects. In particular, businesses are relying on more flexible working practices to facilitate longer-term growth, such as more use cloud IT applications and technology to support remote working," said Sarti.
"Given the variety of solutions readily available on the market for flexible workspace arrangements, such as pay-as-you-go business services, there is no doubt that the number of businesses benefiting from more agile and scalable arrangements will increase in the coming years," he said.
There were some marked differences between large and small businesses globally on how they were affected by the recession, according to the Regus BCI White Paper, based on 16,000 interviews from around the world.
The biggest problem for small businesses was that access to capital had become very difficult, the second was paying for unnecessary office space. Large businesses complained about flexible margins they had to negotiate with resellers and distributors. Small firms, meanwhile, placed greater emphasis on the increased use of part time and freelance staff to help their future growth.
Business confidence bounces back despite economic uncertainty
• New Zealand business confidence gains nine points to 103 since September 2011
• 50 per cent of businesses report revenue increases
• 48 per cent of businesses believe economic recovery will gather pace in the second half of 2012