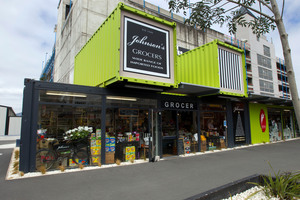 Christchurch's retail trade was hit hard by the February earthquake last year, but rebounded strongly in the months that followed.
Statistics New Zealand today revealed the impact of the Christchurch quakes on retail trade in the city, and the "resilience" shown by the sector, via its new "experimental" Christchurch retail trade indicator. '
In the March 2011 quarter, largely as a result of the February quake that killed 182 people and caused widespread damage, retail trade fell by 4.2 per cent.
The industries most affected by this quake included department stores, motor vehicles, clothing and footwear retailing. Trade in Christchurch accommodation and food services was down 9.7 per cent in this quarter.
But in the June 2011 quarter, there was a "bounce-back" effect, with overall activity rising by a "particularly strong'' 8.1 per cent.
In the last two quarters of 2011, retail activity was flat - down 0.5 per cent from the June 2011 quarter.
"Although Christchurch largely maintained the June 2011 quarter's rebound in the last two quarters of 2011, the city did not have the strong retail growth experienced nationally (up 4.2 per cent)," said Government statistician Geoff Bascand.
"The accomodation and food services industry continued to show subdued activity."
"Many businesses in undamaged parts of the city have performed well in recent quarters.''
The Christchurch retail trade indicator uses GST data from Inland Revenue and trade survey data from businesses, and is expected to be published on a quarterly basis for as long as required.