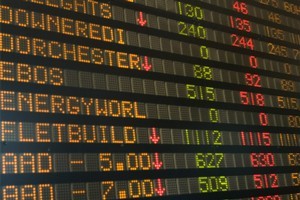 Diligent Board Member Services - one of the share market's strongest performers over the last 12 months - said it had become profitable on an operating basis for the first time as a public company.
Diligent, which is based in New York but listed on the NZX, said it had made a US$0.9m (NZ$1.1m) operating profit in 2011, compared with an operating loss of US$2.4m in 2010.
The company, which makes software that allows executives and directors to manage board documents online, said its net income came to US$2.16m, up from US$2.08m in the previous year.
Diligent signed a total of 570 net new client agreements versus during the year compared with 172 in 2010.
Among its new clients were 53 New York Stock Exchange and 23 NASDAQ listed companies.
Diligent now serves 163 Fortune 1000 companies, of which 29 were added in the fourth quarter.
The company said it had significantly strengthened its balance sheet and its cash flow position over the year, and that it expected positive trends in cash flow and balance sheet flexibility to continue in 2012.
The company's shares last traded at $2.70, their highest ever point.
- APNZ