If you want to move up, you'll need to take the initiative, says author.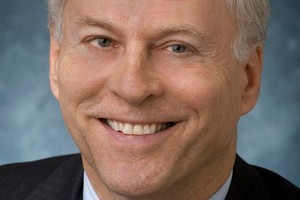 The problem of being passed over for promotion, and not told why, is something many managers have to contend with in today's environment.
Visiting New York management consultant John Beeson addressed this in his recently published book, The Unwritten Rules: The 6 skills you need to get promoted to the executive level.
Beeson, who specialises in succession planning and top talent development, says the reality is that few companies offer guideposts on the way to advance to executive level.
"They bemoan this dearth of leadership talent ... as baby boomers depart," he says. But the up and coming talent are "in the dark" about what they need to do to step into the top places.
In many cases, employers do not want to be specific about an internal candidate's deficiencies because they may be doing their current job well and the company doesn't want them to get demotivated and leave in a huff.
"If you are a truly talented person, your boss has every incentive to keep you where you are - you are their right hand person."
But he believes there is usually a "bona fide" reason for you being held back from promotion and you need to know what it is.
The Harvard Business Review contributor interviewed numerous companies on the factors they were looking for in future leaders and he narrowed them down to six qualities:
* Demonstrating strategic skills
* Building a strong management team
* Managing implementation
* Exhibiting a capacity for innovation and change
* Working across organisational boundaries
* Projecting executive presence
Beeson, who last week talked to chief executives at the University of Auckland Business School as a guest of Grafton Consulting, says audience members commented that New Zealand is a small pond and it is harder to advance your career by going to different organisations if you are passed over.
Switching companies is a big risk, warns Beeson, although it is an option if you are consistently being held back. If you do leave, he advises, try to find out what has been holding you back. It's risky to go to a new organisation without knowing your shortcomings.
In a smaller pond, many people will excuse their failure to move up by arguing it's a case of "who you know", says Beeson. "But it's more who knows you and how you demonstrate these skills," he says.
The author advises executives who have been passed over, but don't know why, to grasp the bull by the horns and ask for specifics from decision-makers.
"If you are ambitious and want to move forward, you need to take the initiative and you need to be skilled in doing that," he says. Try to talk to as many senior people as you have worked with, but always keep your immediate boss in the loop, he advises.
Be delicate. "If you ask, 'Why am I not being promoted?' the person will clam up."
The pivotal question should be: What are the one or two things which, if I demonstrate them, will help me succeed at a higher level?
"This can create some good career discussion," he says.
While companies tend to want the same kinds of qualities in their future leaders - the six factors Beeson refers to - they don't sit down with people and let them know how they are seen in the company. Nor do they necessarily give them the opportunity to fill some of their knowledge or experience gaps.
"I have sat in on a number of executive placement interviews and very few companies are very good at saying, 'We've seen you are good at building a team, but we've not seen your strategic side so let's talk about pushing you in that direction'."
It may be that you need to move from your current job to a new role to demonstrate some latent skills.
People who get stuck in internal jobs don't generate that body of perspective that is central to strong strategic skills. Get involved in customer-facing positions, suggests Beeson. Don't get too inwardly focused; build your external network.
The business consultant is wary of 360-degree feedback surveys, which are often used by companies to comment on performance. They are popular because they are cheap, easy and non-confrontational, says Beeson.
"The context often gets lost - 360-degree surveys are useful if done in concert with confidential interviews," he says.
Typically 360-degree interviews are done with co-workers.
"When co-workers evaluate you, they are evaluating you on your current job which might be irrelevant to what is required for the next senior job."
Often, what is needed is sheer breadth of experience.
"To successfully manage large-scale change or work effectively with others across organisational boundaries, you need a deep understanding of how the organisation works and how a decision in one part of the organisation affects other parts of the company," he says.
It's extremely difficult to develop the breadth of perspective required of an executive if your career has been spent exclusively in one part of the organisation.
Many managers realise this, but run into roadblocks when they try to move to a new role in another part of the organisation. Often companies lack the mechanisms required to enable such job moves.
"In most organisations you'll need to take the initiative," says Beeson.
Climbing the ladder
Strategies to get the experience you need to reach your career goals:
* Increase your visibility within the company
* Build your external network
* Consider a lateral move
* Engineer a development assignment
* Demonstrate your learning ability
* Identify the right stretch assignment
* Find creative ways to develop in your current job
Source: The Unwritten Rules.
Gill South is an Auckland freelance writer