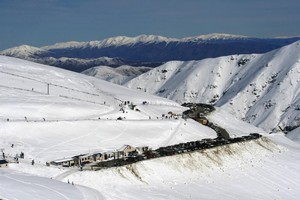 China Southern Airlines will spend almost $10 million in the coming weeks promoting New Zealand as a tourism destination for Chinese travellers, an Auckland Airport spokesman says.
In January the Chinese carrier announced it would begin a thrice weekly direct service from Guangzhou to Auckland next month.
Auckland Airport spokesman Richard Llewellyn said television advertisements promoting this country as a destination were already airing in China, as well as billboards and signs on the back of buses.
A business delegation, which included representatives of Auckland Airport, Tourism New Zealand, SkyCity, Queenstown Airport and InterCity Coachlines, visited Guangzhou last week.
Llewellyn, a member of the delegation, said a press conference announcing China Southern's new route was covered on the mainland Chinese and Hong Kong television networks.
"It was certainly a successful visit."
Tourism New Zealand chief executive Kevin Bowler, also a member of last week's delegation, said the media coverage was priceless for this country's tourism industry.
"In its first year [the new route] ought to bring in 25,000 visitors and based on visitor spend for Chinese, that will be about $75 million in extra value going into the economy," Bowler said.
Air New Zealand also added new direct services to its Beijing and Shanghai routes this month - the carrier now has daily direct flights to China.
Bowler did not believe the Christchurch earthquake would have a big impact on Chinese visitor arrivals.
But he said there would likely be a "soft period" - a reduction in general tourist arrivals - in the last half of this month, April and May.
"What I'm really focused on at the moment is making sure that [soft period] doesn't extend into the ski season," Bowler said.
He said the impact of reduced winter arrivals had the potential to be disastrous for the Canterbury and Queenstown skiing regions.
Tourism New Zealand was encouraging those in the international travel business to tell potential visitors that destinations outside Christchurch were unaffected, Bowler said.
China Southern Airlines gave $100,000 to the Christchurch earthquake relief effort last week.