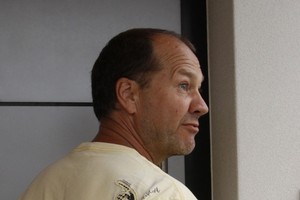 Hanover Finance founder Mark Hotchin has had his bid to change an order freezing his assets mostly knocked back in the High Court in Auckland today.
He withdrew his application for more than $1000 a week, and Justice Helen Winkelmann refused an application to allow him to transport a Mercedes and a Porsche to Australia.
Justice Winkelmann allowed Hotchin to take some personal effects across the Tasman - what still to be decided - but ruled out jewellery and furniture.
Some further judgements on the freeze order will be available later this afternoon.
The New Zealand Herald reported today Hotchin wanted up to $7000 a week to live on saying he could not make ends meet on the $1000 a week allowed him by the Securities Commission.
The freeze order was granted by the High Court in case any Hanover investors who lost money want to bring civil claims against the company and its directors.
Hotchin has been living on the Gold Coast in Australia and has said he does not know when he will return to New Zealand. He sought the extra cash to pay rent, living costs, hire a car, and pay private school fees for three children, the newspaper reported today.
Thousands of investors had more than $500 million frozen when Hanover collapsed in July 2008.
The Securities Commission is deciding whether to lay charges against the former directors of Hanover Finance, United Finance and Hanover Capital and a decision is expected early next year.
- NZPA