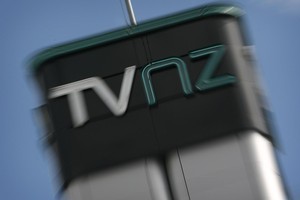 TVNZ dished out an average of almost $50,000 each to 44 staff whose contracts were "terminated" in the past financial year.
The broadcaster's annual report, released yesterday, shows the company paid out a total of $2,169,339 to departing staff in the year to June.
This figure includes redundancy entitlements, pay in lieu of notice and payments to settle any disputes.
A review of the company's annual reports dating back to 2006, when no staff were made redundant, reveals that 279 staff have left with payouts totalling more than $13.5 million.
The most the company has shelled out to departing employees in the past five years was in 2008, when $5,289,188 was paid to 110 staff.
Although chief executive Rick Ellis has taken a slight pay cut since the last financial year - from from $840,000 to $760,000 - as many staff as ever are still being paid $200,000 or more a year.
A total of 188 staff, including Mr Ellis, make $100,000 or more and 22 are on $200,000 or more. Two others make between $560,000 and $580,000.
In 2006, only 15 staff were paid $200,000 or more.
In the company's latest round of redundancies in July, 15 staff were told they no longer had jobs.
The cuts prompted the exit of former Sunday presenter Cameron Bennett, a 24-year veteran and TVNZ's most experienced journalist.
Bennett was told he would lose his presenter's role as part of the cuts.
With other staff, he was asked to reapply for a diminished number of reporting jobs but opted, with some other employees, to resign.
Because the annual reports are based on the year to June, figures do not include a rumoured payout to former Breakfast show host Paul Henry, who resigned from the network this month amid an outcry over his comments about Indians.
Media commentators' estimates of Henry's golden handshake ranged from $150,000 to more than $500,000, but TVNZ will not discuss staff contracts, citing confidentiality and privacy reasons, and says it does not have to comment on any payouts.