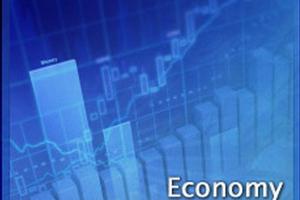 New Zealand is likely to begin recovering from the global financial crisis ahead of the pack , Reserve Bank Governor Alan Bollard said today.
Speaking to the Hawke's Bay Chamber of Commerce, Bollard said though recovery would not be easy, it offered the country a chance to get "on to a more economically sustainable track".
"The crisis has left many challenges and many lessons. The New Zealand economy has taken knocks, but some form of recovery is now on the horizon."
Business confidence and sentiment suggested further improvement, though Bollard warned of historical "false dawns", with feeling moving ahead of macroeconomic recovery.
"We appear to have avoided a repeat of the Great Depression. After the plummet in activity through to early 2009, production seems to be stabilising (Europe), to have stabilised (USA) or even turned around (some Asian economies)."
The financial crisis played little role in the early part of New Zealand's recession, which was driven by drought, falling house prices and high petrol prices.
Rather, the effects of global events only really became apparent in late 2008, he said.
"The most obvious signs were the elevated risk to bank funding, the increased cost and reduced availability of credit, and the increased pressure on manufactured and services exports.
"By the end of the year, the contraction in activity in New Zealand had become very broad-based."
The Reserve Bank projected the recession to be the second-longest for 50 years, after the one in the mid-1970s, and expected it to be no "deeper than average".
He predicted relatively steady progress for New Zealand, as the economy was less geared towards exporting high-tech manufactured goods and financial services.
Though recovery was coming, Bollard expected further declines in house prices, reduced household wealth and increased stress on business due to reduced demand.
However, New Zealand businesses had "relatively healthy balance sheets and sound risk management" and banks were in good shape compared to those in the Northern Hemisphere.
Private and public savings were critical, he said.
"Until this is achieved, New Zealand will remain very vulnerable to changes in the willingness of foreign investors to invest in New Zealand," he said.
- NZPA