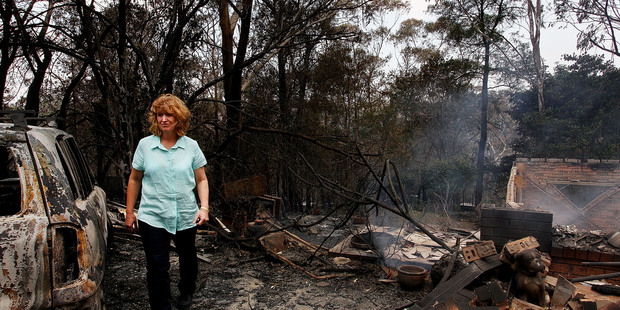 New Zealand firefighters are ready to help fight the raging bushfires that continue to burn across New South Wales, the National Rural Fire Authority says.
Authority head Murray Dudfield said his teams were "always prepared'' to help out across the Tasman if needed.
However, he said no formal request had yet been made for Kiwi firefighters to join their Australian counterparts battling the blazes, some of which are threatening large swathes of the Blue Mountains west of Sydney.
"We are always prepared to assist if we get a formal request, but from what we've seen they've still got plenty of resources,'' Mr Dudfield said.
"If they have problems with fires going into national parks and that sort of thing they might need some assistance, but at this stage that doesn't appear to be the case.''
He said the authority had specialist alpine and timber forest firefighters who would be on standby if needed.
They were sent to Tasmania and Victoria when those states battled widespread bushfires last summer.
"If they were looking for some specialised all timber, remote rural firefighters we can certainly provide that,'' Mr Dudfield said.
More than 60 fires were still burning around New South Wales this afternoon, four of which were not contained.
One fire alone burnt more than 37,000ha, NSW Rural Fire Service Commissioner Shane Fitzsimmons told the Sydney Morning Herald.
Firefighters were struggling to bring the blazes under control in high temperatures and strong winds. It was thought the entire Blue Mountains could come under threat this week if weather conditions remained the same, with winds up to 100 km/h predicted, the newspaper reported.
Authorities said they would force evacuations if lives were at risk.
The Queen has sent a message to the bushfire-affected region, saying she wished to pass on her "heartfelt sympathy'' to those affected.
"My thoughts are with the many people who have lost their homes or livelihoods in the fires, and I have great admiration for the fire fighters, volunteers and emergency services officers who are working tirelessly to contain the situation,'' she said.