A memorable photo turned into a tragic death after a woman plunged 100m off a cliff.
Newlywed Jolandi le Roux was celebrating her 31st birthday last Sunday evening on top of a high cliff in Cape Town, South Africa when she decided she wanted to take a photo of herself leaping in air as if she was leaping over the sun, the Sun reports.
But she tripped when landing at Lookout Pt and fell down the cliff, landing in a dead tree at the bottom.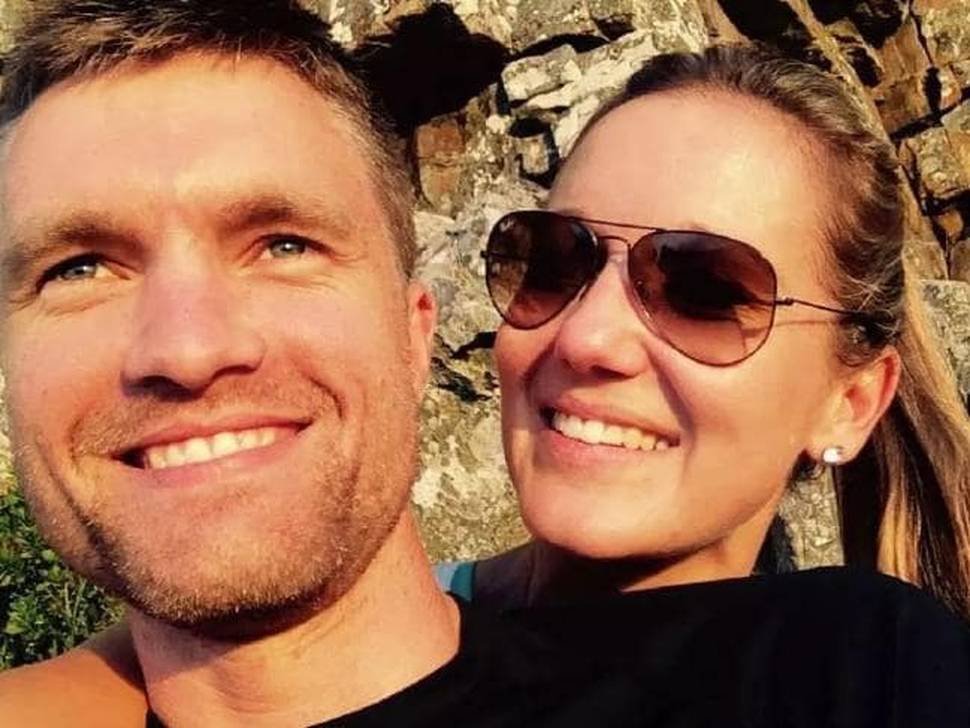 Her 33-year-old husband Andrew, who is also an experienced trail runner, managed to find his way down the 65-degree mountainside.
Rescuers say he got to within about 9m of where her body was hanging, but no further.
It took rescuers over three hours to get to her, a further three hours in the dark and rain to bring her body to the summit.
The couple cycled to the area regularly and got married on a beach below the cliff last September.
It is believed the couple ignored warning signs and crossed a metal railing barrier to get to the cliff edge.
A sign there reads: "Caution! Strong winds and steep cliffs. Please stay behind the fence at all times."
Paramedic Henry Barlow, 47, said Andrew "risked his life" trying to reach is wife, adding: "It would have been suicide to go any further."
Experienced rock climber and advanced trauma life support doctor Matthew Young said the mountain was "falling apart", and "it is not a nice place to be".
"It's by no means inspiring. Especially in the dark when all you've got is a headlamp."
"Rocks were falling all around me. One of them was as big as a car engine. So we decided to swing me across to the other cliff side."
As Young reached le Roux at the bottom of the cliff, he could tell she was dead from multiple head and body fractures.
Once her body had been brought up to the clifftop and placed a van, her heartbroken father thanked rescuers for their efforts.
"I thought that was very brave of him considering the complete nightmare they were going through," one of the rescuers said.
"It made the long night worthwhile because it's not every day that we get a thank you like that."