The immigration officer surveys the queue of recently landed travellers at Los Angeles Airport, mostly tired New Zealanders off a 12-hour "red-eye" flight.
"Tell me, do any of you know the law in your country — are you automatically a New Zealand citizen if you are born there?" he asks.
The weary travellers are silent. Either they don't know the answer or they are confused about why it's being asked, and the implication of the question is lost on them.
By now I am at his booth.
"No, you aren't," I answer.
"That's right," he says, and then addresses the queue again.
"You must have a parent born in New Zealand or who is already a citizen. It's not automatic."
He turns back to me: "How do you know?"
"Because I'm a reporter," I say. "And I've written a story on it."
The unusual interaction is a sign of the mini hysteria gripping a divided nation, and the officer is only semi-satisfied one person understands his point.
That President Donald Trump's announcement he will use an executive order to overturn a Constitutional amendment granting automatic citizenship to those born in the United States, would be in line with citizenship rules in other developed countries.
In the United States, as Americans go to the polls in what is being touted as the most important election of a generation, Trump's proposal has been widely condemned as "unconstitutional".
The President is known for his hard line on illegal immigration — his Administration allowed children as young as 2 to be caged and separated from their asylum-seeking parents at US borders.
He's made immigration a focus of the campaign by tweeting an ad that links illegal immigrants with crime and blaming the Democrats for it, and even though this is not a presidential election, experts say he has tried to insert himself as the centrepiece of the Midterms.
Some Republicans are defecting, vowing to vote Democrat to ensure the opposition take power of the House of Representatives to provide the "checks and balances" they say are not currently applied to the President.
If the Democrats flip 24 congressional seats in the 435-seat House to take a majority, which polls indicate will be the case, they could use their new power to investigate Trump's Administration.
The word "impeach" is bandied about often and is at the sole discretion of the House, but without a two thirds vote from the Senate — which Democrats look less likely to win control of — a conviction would not happen.
One of those registered Republicans turning his back on the party is national hero Captain Chesley "Sully" Sullenberger, who wrote in the Washington Post that the "fabric of our nation is under attack while shame, a timeless beacon of right and wrong, seems dead".
Sullenberger, who saved 154 lives when almost a decade ago he piloted a bird-struck US Airways flight to safe landing on the Hudson River in New York, went on nationwide television in an MSMBC election special and said he felt compelled to speak out against Trump.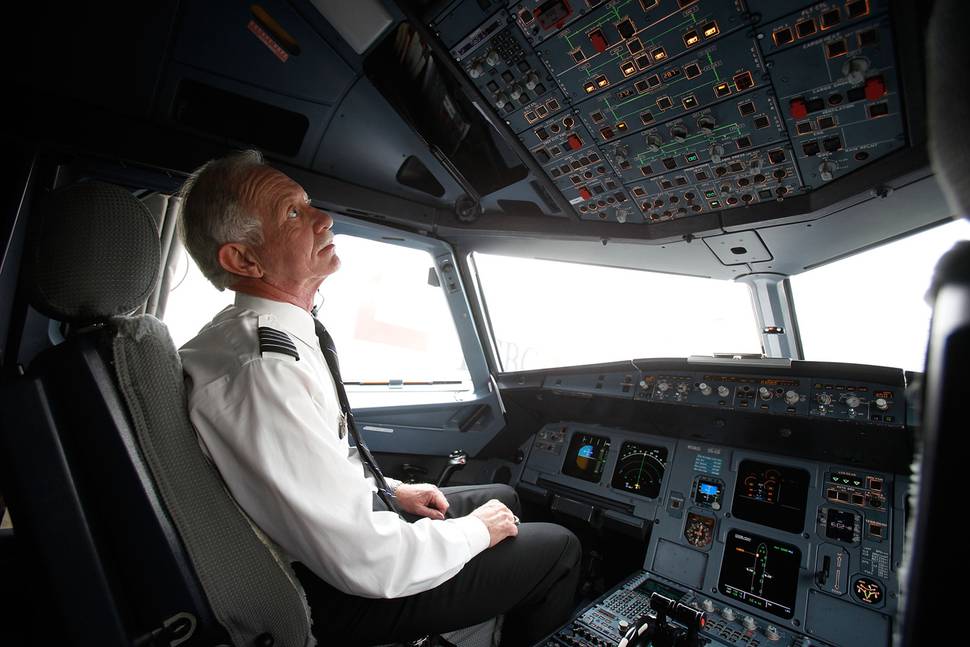 "What is happening in this country is not normal," Sullenberger told MSMBC.
"This is one of the greatest threats this nation has faced in my lifetime."
He is talking about what he claims is Trump's inability to properly lead.
"A leader helps everyone serve a cause greater than themselves. They can't just be inwardly focused. Right now that's not happening," he says.
Sullenberger rates Trump's leadership as dark a time in American history as the Cuban missile crisis, the assassinations of President John F Kennedy, Senator Robert F Kennedy and Martin Luther King, and the height of the Vietnam War.
"People who know me ... know that I do not exaggerate. I do not need to."
Leading up to the election, celebrities such as Oprah Winfrey, Ashanti and former President Barack Obama have urged voters to exercise their right in some of the battleground states of Florida, Nevada, Ohio, Pennsylvania and Georgia.
The "blue wave", as they call it, appears to be steadily rising while 35 million ballots are already cast in early votes, more than the entire early vote for the 2014 Midterm elections where only 21 million early votes were recorded.
In Texas, a deeply "red" state that has not elected a Democrat to statewide office since 1994, a neck-and-neck race between Democrat Robert "Beto" O'Rourke and incumbent Republican senator Ted Cruz has captivated the nation.
Many hopes are pinned on O'Rourke, a 46-year-old congressman and one-time punk rock band bassist, who supports LGBT rights and drug liberalisation.
In a country where image is paramount and celebritydom is craved, where personalities instead of policies dominate screens and overshadow headlines, O'Rourke is running a positive campaign not focused on Trump or Cruz but instead on his "promise of compassion".
In two of the best-financed campaigns in the country, O'Rourke is also relying on volunteers and his own unique style, visiting all 254 counties in the state.
"Beto O'Rourke is a phenomenon," Dr Robert Schrum says.
The University of Southern California professor of political science doesn't quite know what to make of O'Rourke's race which has galvanised the southern voters.
"There's 200,000 people who have never voted before in Texas, have voted."
Schrum says while O'Rourke probably won't win, he has become a national figure.
"First of all he's immensely talented and immensely engaging and he really knows how to use social media.
"And he's not just a candidate right now. He's a cause, he's a movement. He's empowered people."
Schrum calls O'Rourke tireless, young, engaging and says people are drawn to him.
"He's really relaxed about himself. Here's a guy who after one of his debates with Cruz, before he got in the van to be driven away, roller bladed around the parking lot with all these people cheering him and then it goes up on social media.
"If he wins then I think that will be a canary in the coal mine and Democrats might very well take the Senate."
*Natalie Akoorie is in California and Nevada courtesy of the State Department Foreign Press Centre to report on the 2018 midterm elections.