WARNING: This story contains footage and photos which may be distressing for some readers.
A group of dangerous dogs were shot dead by armed police on Sunday after the pack of animals attacked a man and woman in a park.
Witnesses said at least five dogs were on the loose in Bolton's Queens Park, in Manchester, attacking people, including children.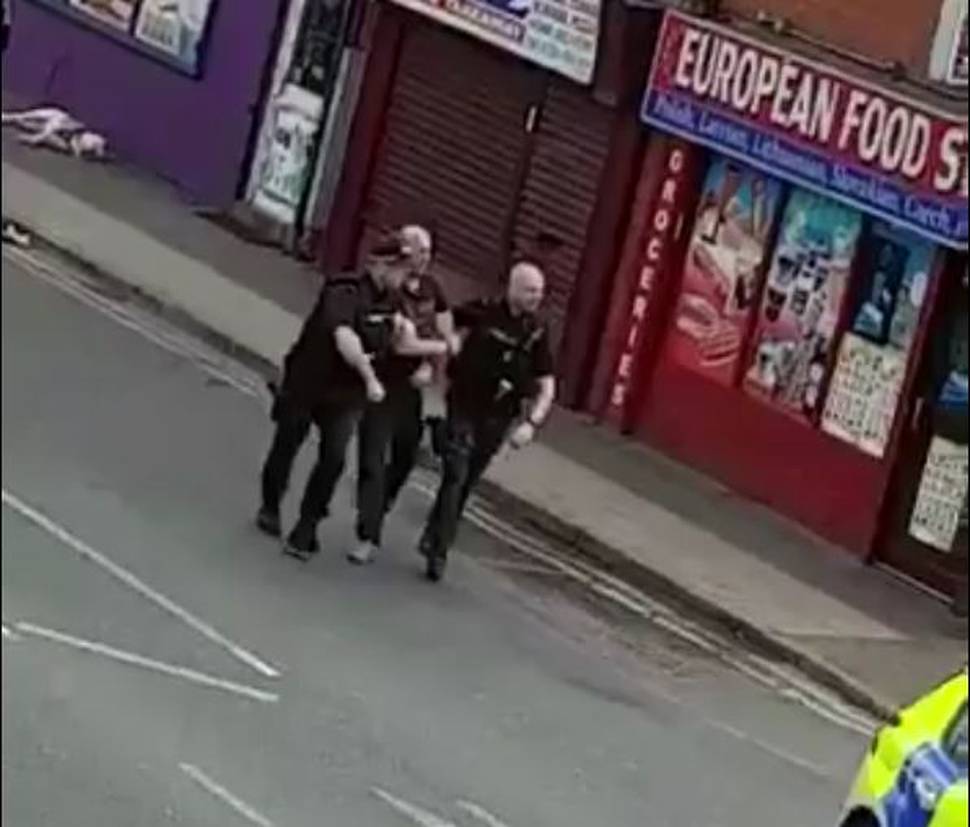 Dramatic footage shows police arriving on scene and shooting at the dogs in the street from close range, Daily Mail reports.
Police confirmed that a 60-year-old woman was injured when she was bit in the hand by one of the dogs, and another man was bit on his leg.
People hiding in a nearby property can be heard gasping as police shoot at the dogs, one of which runs towards officers.
It is believed police officers are still searching for one injured dog. During the shooting police killed two dogs and seized two others.
A 38-year-old man was arrested by police after the incident, but he has yet to be publicly identified.
The man was arrested on suspicion of allowing a dog to be dangerously out of control in a public place and affray.
He remains in custody and will be questioned by police.
Witnesses told the Manchester Evening News that the man was crying as he was taken away by police.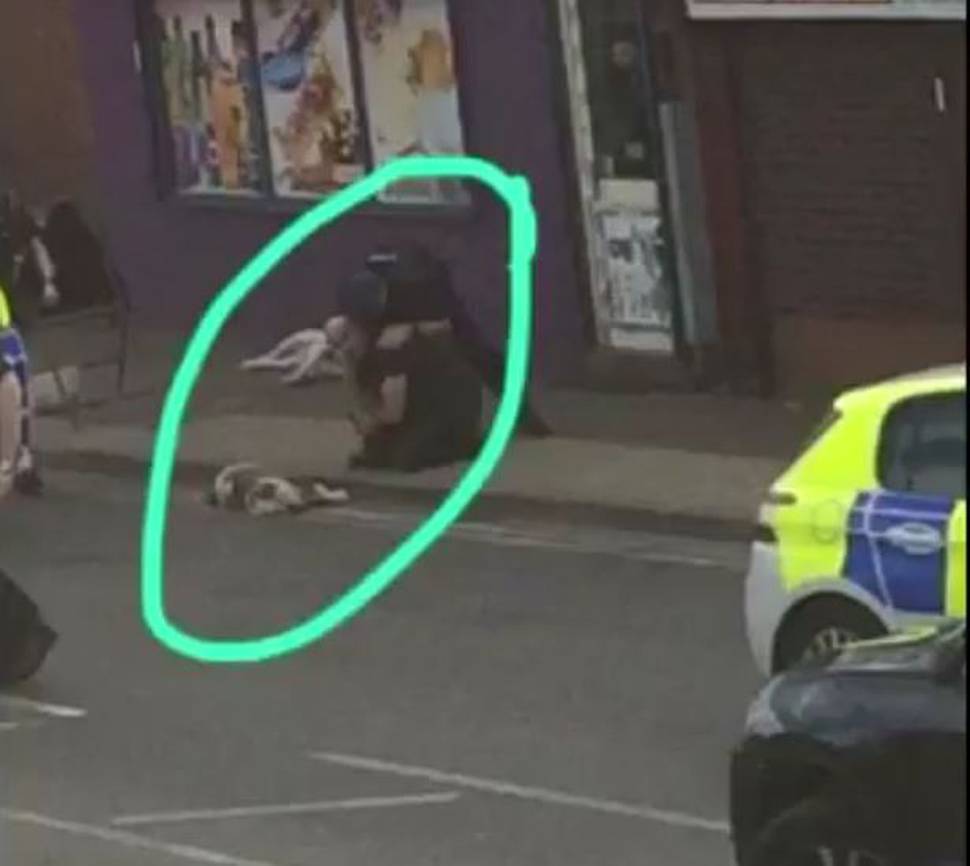 Marya Mahmood, who works near where the incident occurred, said that the man didn't have all of his dogs on leads.
She told the Manchester Evening News: "We saw two dogs that were not on leads and about four or five dogs on a lead being held by a man.
"The ones off the leads were chasing the police officers and they had to shoot them otherwise they were going to attack them.
"We heard them shoot two dogs. They were quite big dogs that looked like pit bulls.
"The man who was arrested was crying because the dogs had died."
Police said they arrived on scene at about 10.20am after reports that six pit bull-type dogs were dangerously out of control in the town centre.
The number of dogs in the pack was unclear at first, with some witnesses suggesting up to eight dogs were running through the town.
But police later confirmed that there were five dogs present during the incident.
Police said that emergency responders assisted a woman, a man and a dog who were injured at the scene.
Greater Manchester Police said: "Armed response officers were deployed to the scene and two dogs were humanely destroyed and two dogs had been seized.
"Officers are currently searching the area for another dog believed to be part of the group."
Superintendent Chris Allsop said: "Highly trained officers responded quickly to the scene and took control to avoid the situation from escalating.
"The officers acted with our number one priority in mind; to protect people and prevent them from harm.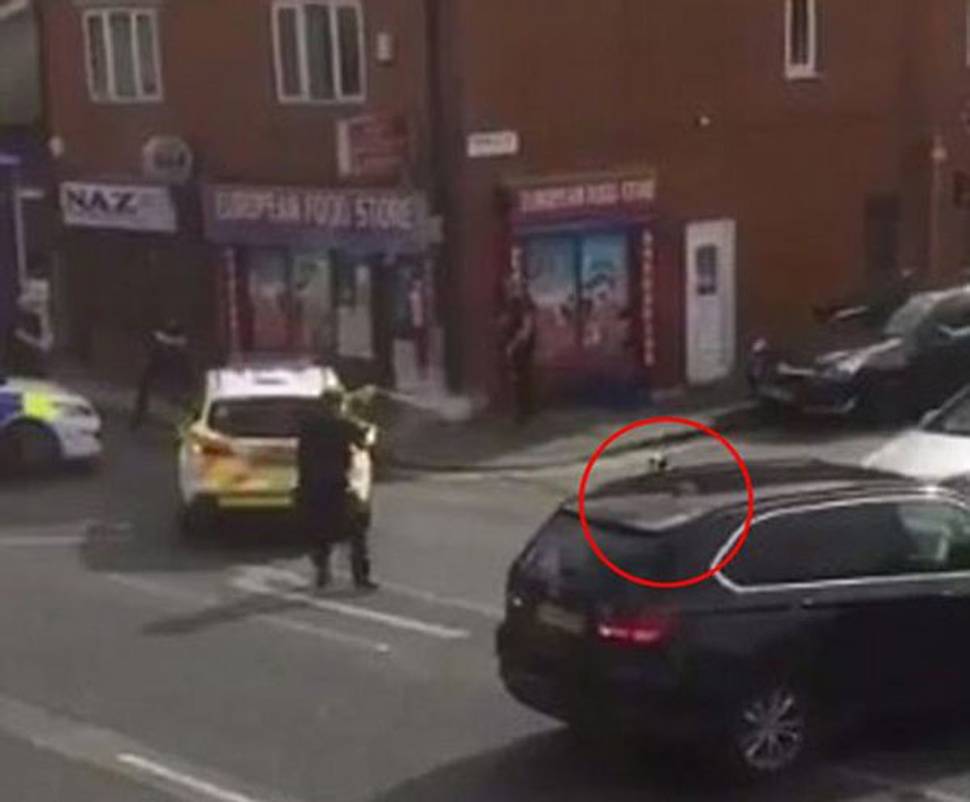 "I'd like to thank to the public for their patience and full co-operation as we remain at the scene and carry out our inquiries."
Two roads that were closed in the area have now reopened, and officers are trying to find the injured dog.
Allsop urged people not to approach dogs they do not know, saying people should contact a nearby officer or call 101.
Four breeds are banned from being bred, owned or sold in the United Kingdom under the Dangerous Dogs Act: the pit bull terrier, Japanese tosa, dogo Argentino and fila Brasiliero.